'Voice' Winner Sundance Head Is Working Hard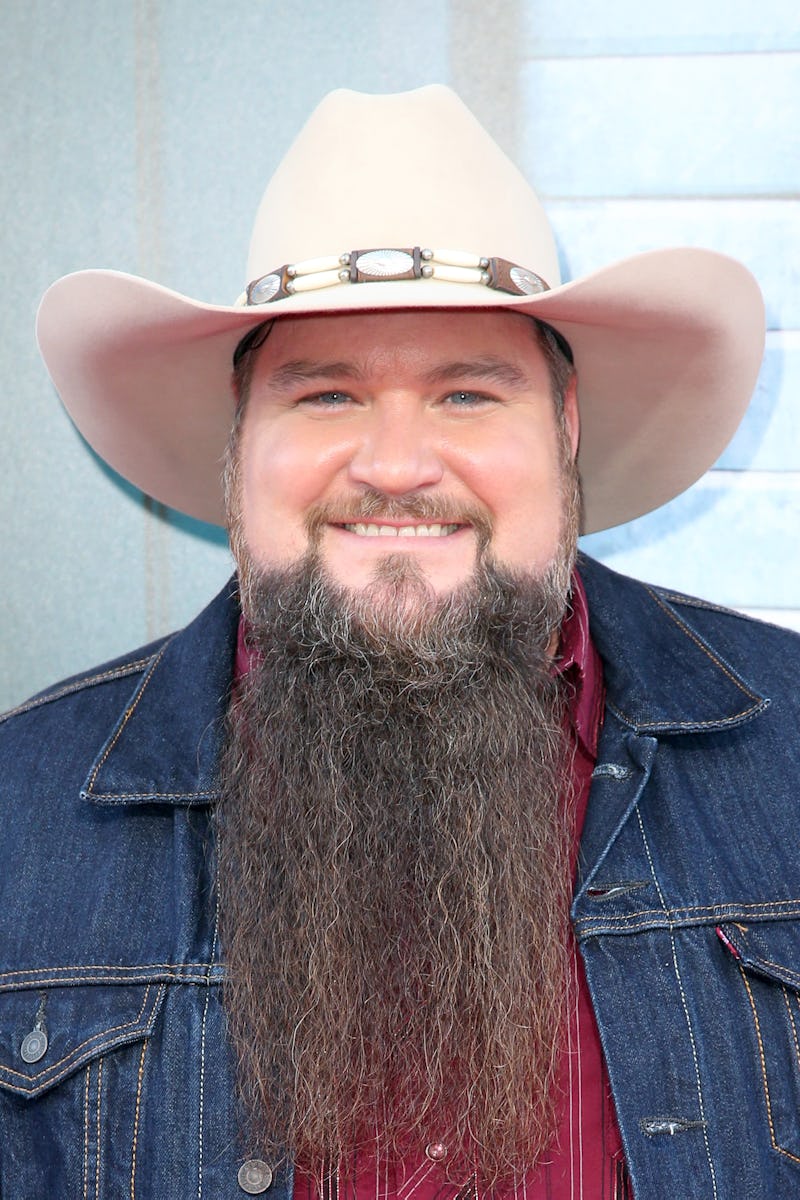 Frederick M. Brown/Getty Images Entertainment/Getty Images
The Voice returns Monday night for Season 12, but I'm still stuck on its previous winner. When Sundance Head won Season 11 of The Voice last year, even he admitted that he was shocked. Team Blake's country crooner won over America with an original song, beating out finalists Gilman and Josh Gallagher and Wé McDonald. The post-show track for winners usually involves a bit of downtime as they buckle down writing songs and putting an album together, coupled with some promotional appearances. It's a fun time for fans to get excited about new material from their favorites, so now that it's been awhile, what has Sundance Head been doing since winning The Voice?
It seems things are going super well for the musician, and there's a lot coming up for Head's fans to look forward to. Back in December, Head told Bustle that he was meeting with a record label after Christmas, and that he wanted to continue writing his original songs. Fast forward to a few weeks ago, where Head announced on his Facebook page that he had signed with Republic Records. He also secured deals with Dreamcatcher Management, Loeb & Loeb for legal representation and Creative Artists Agency, according to the FB post.
Past winners of The Voice are usually signed to Republic Records, which is an imprint of Universal Music Group. And this isn't the first deal that Head has scored, which is a testament to his talent. He previously competed on American Idol and, while he didn't crack the Top 12, that didn't stop him from getting a record deal with Universal Motown, according to Reality TV World. Clearly, luck has been on Head's side since.
Although there might not be new songs released for awhile, fans can catch Head around the country as he explores the world of touring. According to Rolling Stone, Head will open for his former coach, Blake Shelton, on his Doing It to Country Songs Tour, which kicked off last week in Bakersfield, California. Rolling Stone reports that Head plans to play at 12 of the 13 stops with Shelton, and he had mentioned he wanted to tour, so it should be a fun time for the musician.
Either way, it looks like Head will be around a lot in the next few months. If you can't catch him on tour, you should at least be able to catch him on Season 12 at some point. There's no confirmation, but based on previous years, I'd probably expect Head to debut a new original song (and maybe a single) on the show earlier rather than later.