8 People Reveal What They Regret Spending Money On The Most For Their Wedding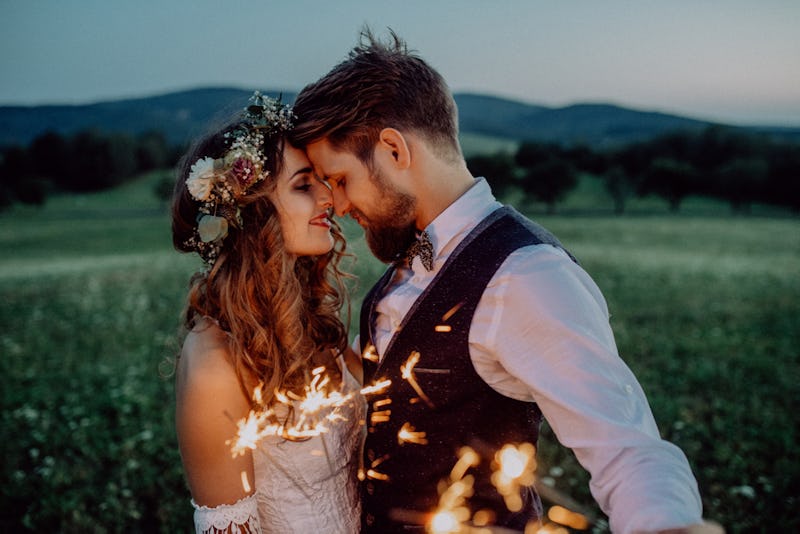 Halfpoint/Shutterstock
If you've never been married before, it can be really tricky to figure out what is worth splurging on, and where you can just make do with a thrifty swap. While choosing your spending priorities for your wedding is a personal decision at the end of the day, it's useful to hear from people who have done it before. These married folks shared what they regret spending money on at their weddings, and their answers might surprise you.
While one person might wish they had spent a little less on an expensive outfit for the big day and a little more on the spectacular wedding cake, another might feel that splurging on food wasn't worth it and they would have much preferred getting married in the suit or dress of their dreams. There's no one right way to distribute your wedding budget. Rather, it comes down to what is most important to you and your partner personally. If you are total foodies, arranging a meal service full of the finest local delicacies might be the way to go. If the two of you love nothing more than a great dance party, you might prefer booking a legendary DJ to keep the jams coming.
Below, eight people share what they feel like they should have spent less on for their wedding.