Why The Magnitsky Act Is So Significant To U.S.-Russia Relations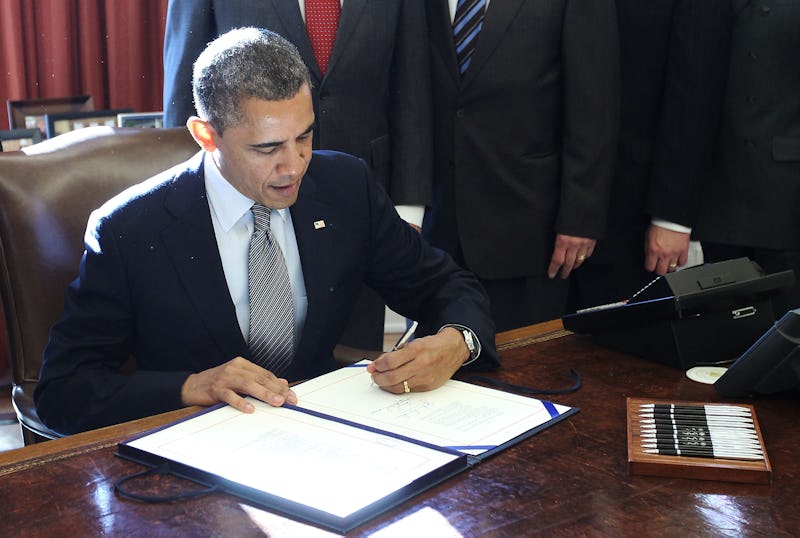 Alex Wong/Getty Images News/Getty Images
Donald Trump Jr.'s meeting with a Russian lawyer in June 2016 is causing lots of chatter, especially in the midst of the federal investigation into potential collusion between Russia and the Trump presidential campaign. But ultimately, Trump Jr. didn't get the supposedly damning information about Hillary Clinton that he said he wanted. Instead, Trump Jr. and lawyer Natalia Veselnitskaya discussed something called the Magnitsky Act.
Though it isn't anything that could have given Trump a leg up in the presidential election, the Magnitsky Act is a significant piece of legislation in its own right and has had major repercussions when it comes to U.S.-Russia relations. On Sunday, after The New York Times reported that Trump Jr. had agreed to meet Veselnitskaya for the purpose of receiving damaging info about Clinton, Trump Jr. released a statement about what the lawyer actually talked about most:
After pleasantries were exchanged, the woman stated that she had information that individuals connected to Russia were funding the Democratic National Committee and supporting Ms. Clinton. Her statements were vague, ambiguous and made no sense. No details or supporting information was provided or even offered. It quickly became clear that she had no meaningful information. She then changed subjects and began discussing the adoption of Russian children and mentioned the Magnitsky Act. It became clear to me that this was the true agenda all along and that the claims of potentially helpful information were a pretext for the meeting.
The Magnitsky Act was passed in 2012 and allows the United States to withhold the visas of any Russian citizen believed to have been involved in human rights violations.
This legislation is named after Sergei Magnitsky, a Moscow law firm auditor named who accused Russian tax officials and law enforcement officers of fraud that amounted to $230 million. Eventually, he himself was accused of enabling tax evasion, was put in detention, and died in prison less than a year later. After investigations into his death never amounted to much, the Human Rights Council pointed out in 2011 that the same officials investigating his death were those that he had accused.
In an effort to stop such alleged corruption among Russian officials, the United States passed the bipartisan Magnitsky Act. Putin was not pleased, and to be sure the United States knew it, he banned Americans from adopting Russian children.
In the aftermath of the report on Trump Jr. and Veselnitskaya's meeting, publications such as the Times have suggested that the Magnitsky Act and U.S. sanctions on Russia are actually linked, as both could be perceived as attempting to undermine Putin's presidency or power. Whether or not Veselnitskaya's true reason behind meeting with Trump Jr. had to do with the possibility of lifting sanctions will probably never be known.