Winning 'Celebrity Masterchef' Could Be Totally Life Changing For This Key Reason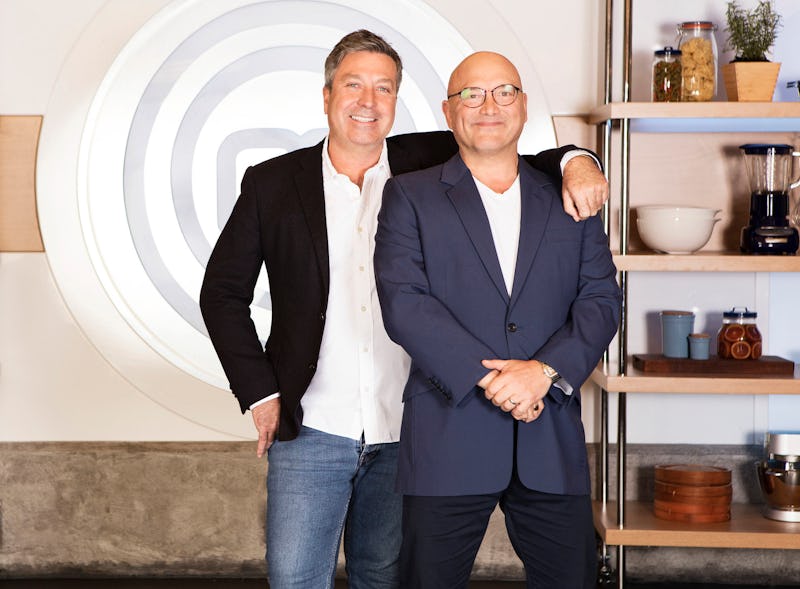 BBC
Celebrity MasterChef is a pretty wonderful way to unwind. What is better than tucking into whatever crap you have managed to throw together for dinner while watching a load of celebrities flap around a kitchen, set things on fire, burn things yet manage to leave them raw? Oh, and yeah make nice things or whatever. TBH, despite all that stress a lot of them seem to be having the actual time of their lives on there. But what is the prize for Celebrity MasterChef?
All that stress and hard work there must mean there's a mega prize at the end, right? Well, it is and it isn't. Basically, the prize is erm, a trophy and gaining the title of Celebrity MasterChef. Right, so I wouldn't put a deposit down on that Caribbean cruise just quite yet, babes. It does however, open many doors for future opportunities.
Famous faces like winner of the show back in 2010, Lisa Faulkner, have had like actual career altering experiences. Faulkner has managed to write a rake of flipping cookbooks and has made quite the impression on the food television world. In fact, she's pretty much a regular guest on the best thing ever to watch hungover, Saturday Kitchen. Is there anything more simultaneously satisfying yet agonising than watching delicious food being churned out while you pickle in bed? Oh and the banter, utterly endless. She even met her now husband, judge John Torode on the show so like, this programme was redonk life-changing for her (and she got a lot more than that trophy).
Meanwhile, winner of the 2007 edition, Nadia Sawalha, has been a busy bee since her series ended. You might know her best for all the LOLs on Loose Women, but like, she has hosted heaps of cookery shows and managed to knuckle down and write cookbooks.
Rugby legend Matt Dawson was the winner of the first season and since then, he has had a pretty wild migration from the sports industry to being a total foodie; doing the TV bit, the books, the works. Guys, he even took a turn on Strictly Come Dancing and came second. Now that is one way to grab success by the horns, or should I say sweet corns. Wait, that doesn't work, does it?
This season has provided endless LOLs, emotional farewells, success stories, and, well, not so successful stories. Remember Gemma Collins' "chickpea, coconut, and vegetable stew flavoured with orange liqueur with crab-filled mango and mascarpone cheese toped with mango"? Yes, I do, and I can also remember nearly doing a sick in my mouth when she flooded an already not so attractive meal with Cointreau of all things. Crab, cheese, mango, and Cointreau? Gulp.
But there have also been amazing success stories this series too, thanks to contestants like actor John Partridge, who has been smashing it, and totally stole the nation's hearts when he shed a tear during the pie task because he was remembering his sadly deceased mum. Ugh this show really gets real sometimes.
Sadly, the show is coming to an end with the finale set for Friday, Sept. 28. Who knows who will be crowned the winner of this season, but one thing for sure is that being crowned Celebrity MasterChef has the potential to change lives forever.