The MEGA Prize For 'The Apprentice' Will Have You Wanting To Touch Base With Sir Alan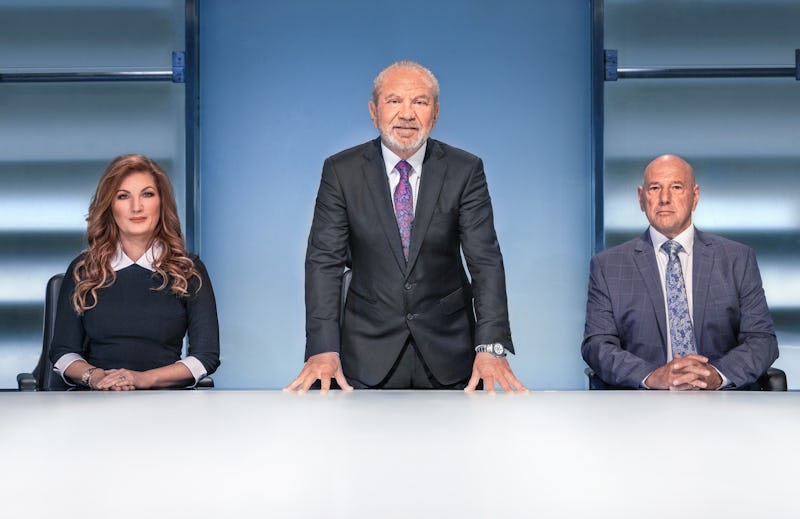 The Apprentice/BBC
Synergy. Touching base. ASAP. ASAP Rocky. OK you've lost me, but there is a heck of a lot of jargon/phrases thrown around in the business world that are both fascinating and vomit inducing. Not to mention all of the various job titles that make you go full "round mouth emoji" when someone tells you what they do. AKA what are you saying, I do not understand. Calling someone an apprentice sounds far more ancient, relatable, and is what pulls fans in season after season in the BBC's very own X Factor for business. But what is the prize for The Apprentice?
It has changed over the years, but it is still a pretty lit accolade. So, in the OG series, the winner would be taken on and hired into one of Sir Sugar's companies and receive a six figure salary, as OK! reports. However, since season seven, it has been a wee bit different. Since 2011, instead of winning some pretty well paid employment and the chance to learn from Sir Alan, the prize has been a £250,000 investment in the winner's business. Yikes that is a lot of shmoney.
This business is then split 50/50 with the big man, meaning he has a serious interest in helping grow and nurture the enterprise.
Last year as he could not make a decision, Sir Alan chose to make two of his candidates winners. In an unprecedented act he gave them both the cash, and winners Sarah Lynn and James White both split their business with the mega mogul.
Former winners of the prize have gone on to do some pretty lit stuff. Yes, The Apprentice might have launched the careers of some shock jock style commentators, but it has also given some pretty smart business people a serious step up. Seriously y'all, some of the winners are raking it in.
Take for example winner of season seven, Tom Pellereau. The former engineering student won the £250,000 investment prize and our boy did pretty well after the show, becoming basically a lit AF inventor. What?! Yes. He invented a pretty clever curved nail file which makes that whole dastardly nail filing business far easier. He has also created a special nail clipper for children called a "nipper clipper" which makes the daunting/terrifying experience of cutting the nails of tiny humans far easier.
Gosh so you really have to win this prize to have any chance of success after the show, right? Well guys, not actually. Lots of former contestants who didn't win have still managed to do pretty darn well. Prime example being Saira Khan. You know that panellist on Loose Women and star of umpteen reality shows? Yep, she started on the show and now has a pretty flipping busy schedule as a presenter and TV personality. She is actually going to be in the latest season of Dancing On Ice, as Radio Times reports, which I for one cannot wait for.
There is of course the other side of success, and The Apprentice has sadly had some dissatisfied alumni. Winner of the 2010 series Stella English was in fact so ticked off about her job, which she described as being an "overpaid lackey," that she actually chose to sue Sir Alan, as the BBC reports, in a case that she did not win.
But who the heck is going to win this season of the show? You'll have to wait until Sunday December 16th to find out.
Watch The Apprentice on BBC1 on Wednesdays at 9p.m.