Vanessa's Post-'Bachelor' Life Is Super Busy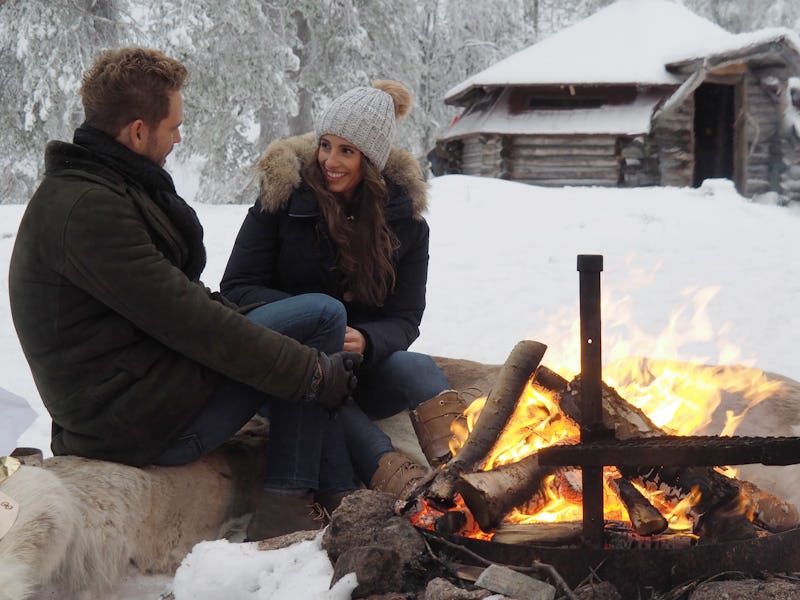 ABC/Terhi Tuovinen
If Bachelor fans have learned anything about Vanessa Grimaldi over the past few months, it's that she's absolutely obsessed with Canada, her work, and her very Italian family. Even after filming wrapped, Vanessa is still very much focused on these three aspects of her life. Viewers don't yet know if Nick Viall is engaged to Vanessa, but if he does end up choosing her, picking out where to live is going to be tough, especially since Nick has been working on a Hollywood career for years now. And considering what Vanessa has been doing since The Bachelor, he might have to make a move to her hometown, as she's already back north of the border and hard at work with her students.
Over the course of Nick's season of The Bachelor, Vanessa has always been a fan favorite. She's not afraid to challenge him when he makes some questionable moves and she forces him to talk about the future. The major problem with Nick and Vanessa's relationship is what will happen after the show. They both have settled into their lives and careers in very different places, and it seems like that could hold them back, and ultimately be what makes Nick propose to Raven in the end. I'm personally rooting for Vanessa, but hopefully, she won't give up her life and important work just to be with him.
Especially because she's already settled in back in Canada. Let's see what she's been doing via social media since her return to the country, eh?
She's Back At Work
She's been working on a project called "No Better You" with her students. "Very excited about my new project & happy to bring this beauty along with me!" she captioned a snap with one of her students. "Julia is not only my student, but a friend that has given me such a brighter outlook on life. Julia, thank you for being you!"
Watching 'The Bachelor'
She cuddles up with a glass of wine and her puppy to watch The Bachelor on Mondays. I can't think of anything better.
Eating Italian Food
Watch out Nick, you've got some competition with this panettone.
Chowing Down On Canadian Fast Food
"Let's play a guessing game! Which burger restaurant in Montreal am I OBSESSED with?" she captioned a photo of herself eating fries. Apparently, it's a place called Dic Ann's.
Hanging With Family
If we've learned anything about Vanessa it's that she loves her family more than anything. Here's an adorable picture with her nephew in matching onesies. Aw.
Jetting Off To Nashville
It just wouldn't be The Bachelor if some of the girls didn't become more like sisters in the process of competing over the same guy. Vanessa, Taylor, Kristina and Danielle M. all had a reunion in Nashville after filming ended. Gotta love girl power.
Instagramming Good Causes
She's supporting mental health. "Today, let's break the silence. Today, let's talk. Each time you post today using #BellLetsTalk, Bell will donate 5¢ more to mental health initiatives. Let's keep the hashtags going!," she captioned a photo. It's great that she's such a strong advocate for important causes.
Working Out
Keeping up her physical health is clearly a priority for Vanessa.
Laying Around
Do you ever feel like Bachelor contestants are always on the move and constantly being active? Vanessa posts photos of herself on lazy Sundays and I really appreciate it.
Crazy Nights Out
Who doesn't want to spend Saturday night at a bookstore with a Waldo book?
Hitting The Sugar Shack
I honestly have no idea what a sugar shack is, but I definitely want to go to one immediately. Take me with you, Vanessa.
Celebrating International Women's Day
"To the strong women who raised me and to all the women around the world," she wrote alongside a pic of the women in her family.
Learning The World Of Twitter
It's rough when you spell a word wrong on Twitter. Vanessa learned that the hard way.
No matter what happened with Nick, it's good to see that Vanessa's certainly kept busy since her days on The Bachelor.