5 Women & Nonbinary People Share What It Was Like To Leave A Job For Better Work-Life Balance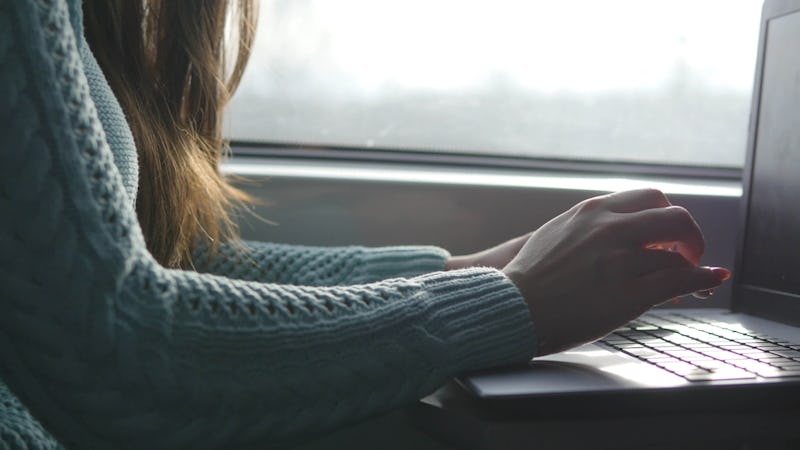 Oleh Slepchenko/Shutterstock
Work-life balance is an area that challenges a lot of us. At the start of your career, young women are often expected to prioritize work — a positive thing, to be sure, after hundreds of years of being kept out of the workforce — and leave other aspects of your life till "later." This, of course, doesn't leave room for the messy, unexpected ways life inserts itself despite your best planning. While it's sometimes possible to negotiate a better balance at your present job, there's also a scarier but potentially more fulfilling option: getting out. As these five people tell Bustle, leaving a job for better work-life balance can be terrifying, but also highly rewarding.
Nearly 40 percent of respondents to a recent Bustle Hive survey said that they'd left a job because of a lack of work-life balance, and 48 percent said they currently lack work-life balance. People who change jobs for better work-life balance "are just realizing that they want to get more out of their profession," Gretchen Jacobi, Flatiron School's Head of Career Services, tells Bustle. "They want a change and that might be on the balance front, but it's also [has to do] with their [career] growth."
There are many factors that can make a job's work-life balance unhealthy, including poor management, expectations about working long hours or being available after hours, and a "sleep when you're dead" company mentality. It's also not a problem confined to one particular industry. Women and nonbinary people tell Bustle that they worked in areas as diverse as law, finance, non-profit companies, and management consultancy — and they all discovered that their over-emphasis on work was seriously impacting their quality of life. Here's what they learned from the experience of walking away.