These Are Kylie Jenner's Must-Have Moisturizer Picks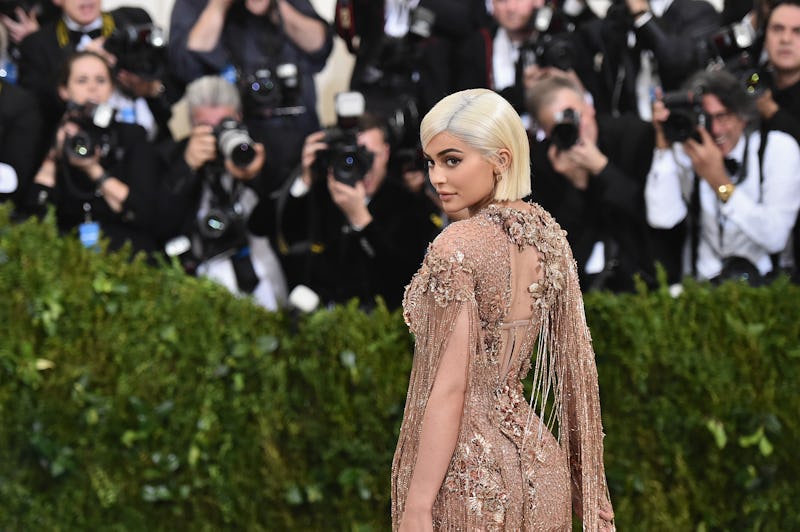 Mike Coppola/Getty Images Entertainment/Getty Images
The Kardashian and Jenner clans are known for a lot of things. Whether it's their reality television show or their social media prowess, the family has a few claims to fame. However, beauty may be the most well-known. Now, Kylie Jenner's favorite moisturizers have popped up on the youngest member of the family's website, and fans will surely want to take advantage of more of Jenner's beauty secrets. While Jenner is not shy about broadcasting her favorite beauty products, each time she does, it's a new opportunity to shop for her fans.
Jenner's notoriety has undergone a change in only a few short years. Rumors about her lips swirled when she first started rising to fame, but now those rumors have subsided, and it's her beauty skills that are putting her into the spotlight — alongside her own docuseries and crazy popular cosmetics brand. That's why a post to her website about anything beauty related is excited. From lip masks to makeup brushes, she talks about it all. Now, it's moisturizers.
In the post to Jenner's website, she explains that skincare relies on moisturizer. Clearly, Jenner has been taking care of her skin, and now, fans can peep a few of her favorites moisturizers over on her app.
1. Cetaphil
Cetaphil Daily Facial Moisturizer, $16, Amazon
Cetaphil has long been a drugstore staple, and apparently, it's a Jenner favorite.
2. Mario Badescu
Mario Badescu Oil-Free Moisturizer, $28, Amazon
Jenner has praised Mario Badescu products in the past, and that's not changing now.
3. Kiehl's
Kiehl's Since 1851 Ultra Facial Moisturizer, $40, Nordstrom
Kiehl's has been another favorite of Jenner's, and it's a classic brand if you're seeking a great moisturizer.
If you've been looking for a great moisturizer, Kylie Jenner's favorites may just be for you. If you want to check out more of the products Jenner loves, head over to her website for more.