5 Items You'll Almost Definitely Forget To Pack For Festivals This Summer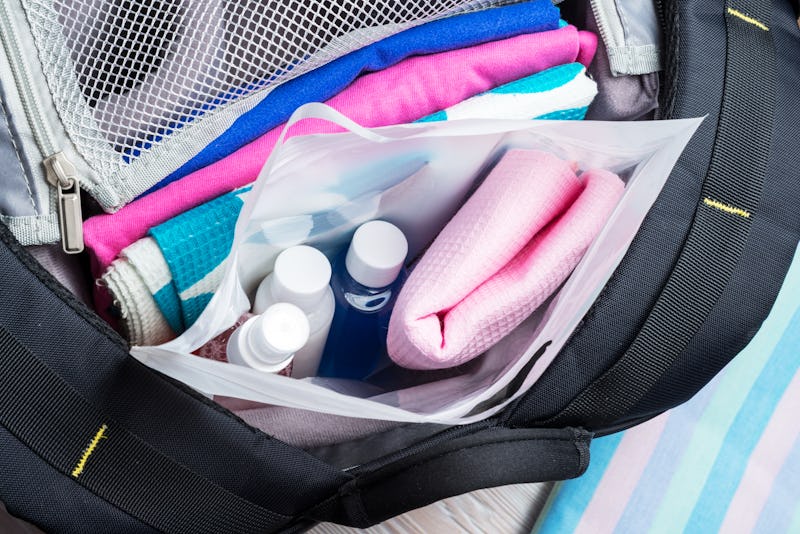 mdbildes/Shutterstock
While the sun may not have shown up yet, Glastonbury 2019 is just around the corner and that means festival season is upon us. There's a lot that goes into perfecting the ultimate festival packing list. If you're staying in the UK, a cute raincoat is a pretty big essential. You don't want to leave your (biodegradable!) glitter behind and joggers will be your best friends during those cold, middle-of-the-night dashes to the portaloos. However, some things are less fun to think about but will be absolute lifesavers. If you're wondering what medications & toiletries to bring to a festival here's a list of five items that revellers often forget but should be TOP of your packing list.
It's easy to remember your tent, makeup, and the new festival-chic outfits you ordered, but getting caught off guard if you have forgotten medication, menstrual products, or your pill when you're staying in a field for three days isn't a situation you want to get yourself into.
The doctors at Zava have drawn up a handy little list of five ways to prepare for any health catastrophes during festival season, because nothing should rain on your parade while you're living it up in a muddy field.
Alongside the obvious — toothbrush, toothpaste, deodorant, etc. — these are the items that may accidentally be left off your list. Don't leave home without them!