Why Patty Hearst Slammed The True Crime Series CNN Is Airing About Her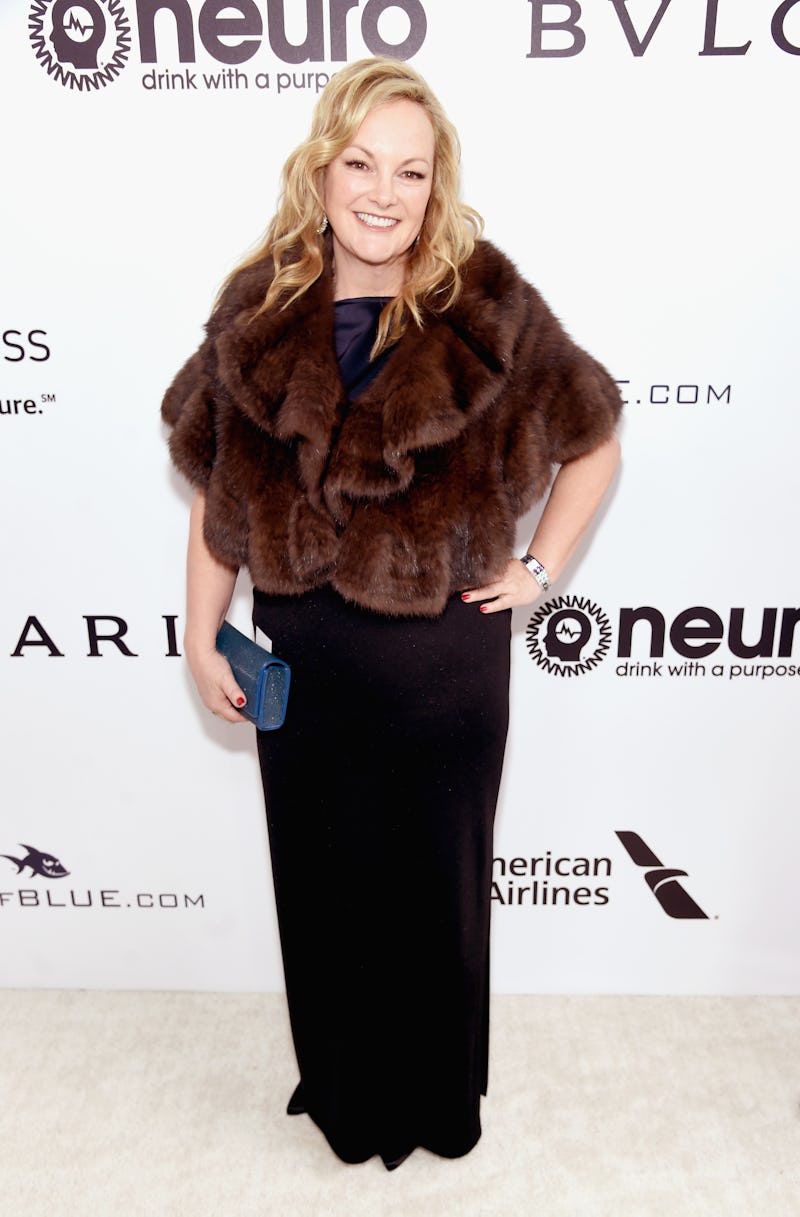 Jamie McCarthy/Getty Images Entertainment/Getty Images
In 1974, heiress and college student Patty Hearst was abducted from her apartment at the age of 19, according to the official FBI account of the case. The report states that a domestic terrorist organization, the Symbionese Liberation Army, or SLA, was behind the kidnapping, and that Hearst, after enduring abuse, soon began working with them, apparently assisting in recruitment and bank robberies. (BBC reported that she later claimed to have been brainwashed and threatened into joining.) CNN will soon debut a docu-series — The Radical Story of Patty Hearst — about this ordeal that captured the nation, and it's become very clear what the real Patty Hearst thinks about the CNN documentary.
In a statement reported by Deadline, Hearst slammed the documentary and the book — "American Heiress" — by CNN legal analyst Jeffrey Toobin on which the series is based, saying that "CNN has agreed to continue to perpetuate a one-sided dialogue romanticizing my torture and rape." The statement goes on to criticize the manner in which she says Toobin approached Hearst for her input on the project. She claims that he told her that "it would be in your best interest to talk to me. I'm a high profile writer. This book will get a lot of attention. It will be seen as the last word on the subject," according to the statement.
When approached by Deadline, CNN did not give immediate comment on the backlash from the subject of their series, and Toobin declined to comment on Hearst's statement when asked by Rolling Stone. CNN also did not respond when Bustle reached out for comment.
"I refuse to give Jeffrey Toobin, 21st Century Fox, CNN or anyone else involved in these projects about my life the power to make me a victim again, or the power to provide a platform where victim blaming is ok," Hearst continued in the same statement, according to Deadline. "As hard as it was to do, I have grown well past the 19-year old me and gone on to become a proud wife, mother, and grandmother. I have no interest in revisiting such a violent and hurtful time in my life. Aren't we living in a better world than this?"
The statement also condemned a film on the same subject matter that had reportedly been planned by Twentieth Century Fox. According to the New York Daily News, the studio subsequently canceled the untitled film in wake of Hearst's criticism. "Twentieth Century Fox Film and its production partners have decided to cancel the studio's planned project based on the book American Heiress," a spokesperson for the studio said in a statement, according to the New York Daily News.
Though he declined to comment on the statement Hearst issued, Toobin did speak about his attempts to contact her in an interview conducted before her statement was released. In the same Rolling Stone piece as linked above, he claimed that Hearst wasn't interested in his project because he was going to "thoroughly" investigate the events. "I wrote her letters, I sent her emails, I called her. I don't want to speak for her, but I think I have a reputation as a thorough journalist and I think she recognized that a thorough and fair examination would not necessarily be something that she was looking forward to," Toobin claimed.
Toobin says that the reason the case remains so intriguing is because no one, except Hearst, truly knows what happened during that period of her life. "Much of it ultimately comes down to the question of what were her motivations when she was with the SLA," Toobin said in the same Rolling Stone interview. "Was she brainwashed? Did she voluntarily participate? That is the question that continues to fascinate people, and it fascinated me."
The official FBI account, though, claims that Hearst was manipulated by the organization, and that's why she participated in their plans. "Soon after her disappearance, the SLA began releasing audiotapes demanding millions of dollars in food donations in exchange for her release," the same FBI report, linked above, reads. "At the same time, they apparently began abusing and brainwashing their captive, hoping to turn this young heiress from the highest reaches of society into a poster child for their coming revolution."
For her role in SLA's criminal activities, Hearst was ultimately sentenced to 35 in prison, which was then reduced to seven years, according to Vanity Fair, though the magazine states that the sentence was commuted by President Jimmy Carter and she was later formally pardoned by President Bill Clinton.
Hearst also said in her statement that she believes she has thoroughly answered any remaining questions about her experience. "Over the years I have been approached many times to discuss my ordeal, and I have answered many questions. I have spoken the truth about my experience and even wrote a 499-page book where I lay it all out, as painful as it was to relive," the statement says, apparently referencing Every Secret Thing, a book she co-wrote, which was published in 1981. "Each time I do, it puts me back in the nightmare which, as you might imagine, is deeply painful. This is why for the last several years, I have declined to answer any more questions."
It remains unclear exactly how Toobin's book or the CNN series will expand upon the accounts that Hearst has already given, but one thing seems safe to say — Hearst would much rather tell her own story than trust it in the hands of others.
If you or someone you know has been sexually assaulted, call the National Sexual Assault Telephone Hotline at 800-656-HOPE (4673) or visit online.rainn.org.