What Playing Jada Pinkett Smith Taught Kat Graham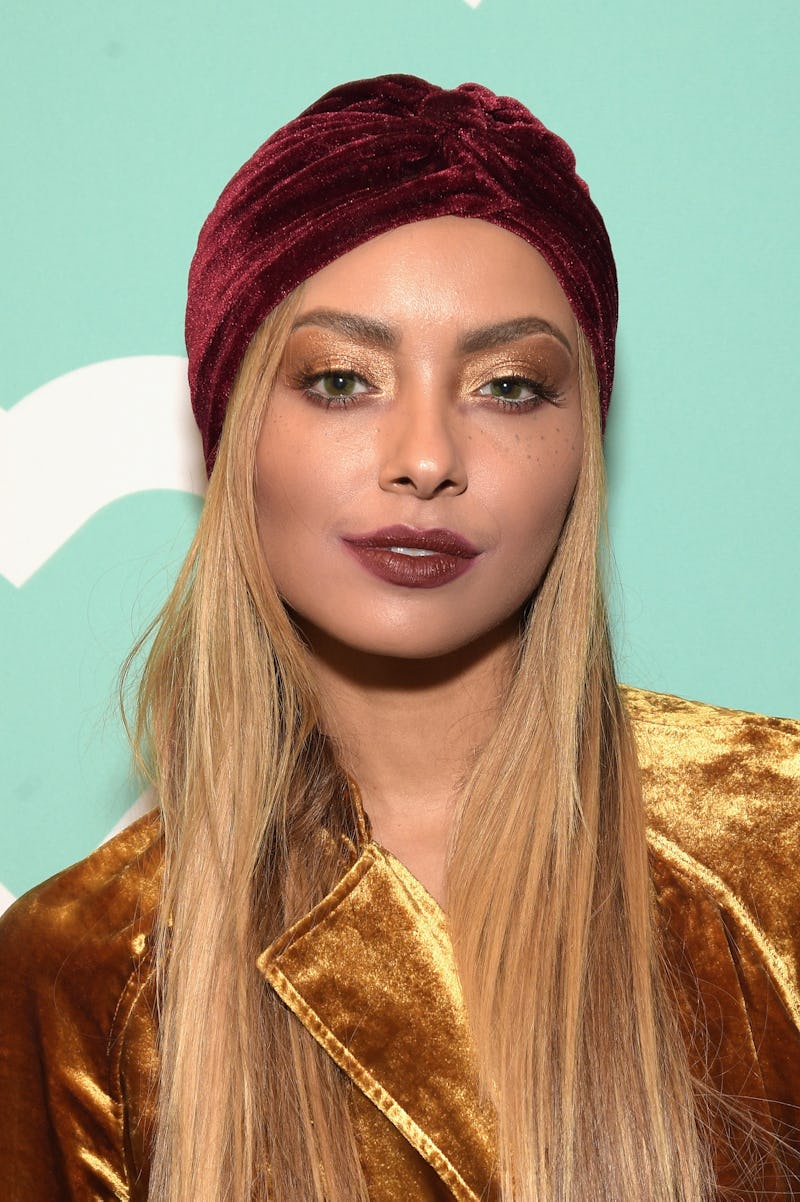 Jason Kempin/Getty Images Entertainment/Getty Images
Actor, singer, and dancer Kat Graham has the best professional problem — too many jobs and not enough time. Already an established television star, Graham is wrapping up her time as Bonnie Bennett on the CW's The Vampire Diaries series just in time to debut her funky new music and promote her latest movie. While these may sound like time-consuming tasks, to Graham it's just another day in the life of being the multidimensional artist she wants to be. One of Graham's greatest goals is continuing to represent for women of color on-screen. "It's really important that we emphasize the depths of our responsibilities as African-Americans in this industry that's constantly trying to carve and create and mold the African-American woman and the African-American man into these one-dimensional beings," Graham tells me via phone not long after performing at the new BUILD Series studio in New York City.
And when it comes to representing in more than one industry, like she does, Graham says, "You're seeing it more and more especially with young, African-American talent where you can do it all and you are both. But it's very, very hard to do both simultaneously — to tour when you're on a television show."
For her, the biggest hurdle isn't getting enough sleep in between all of these gigs but rather balancing her meteoric acting career with her skyrocketing singing schedule. Don't be fooled, though. She can totally handle it. The CW star says she practices her balancing act by watching fellow actor-singers such as Jared Leto, Zoë Kravitz, and Donald Glover. "This is me," Graham says. "This is what I've been doing and I just so happen to have been doing another job."
Graham was given the chance to portray another fellow actor-turned-singer, Jada Pinkett-Smith, in the the highly-anticipated Tupac Shakur biopic, All Eyez on Me. To the young actor, capturing Pinkett-Smith's essence was not only a welcomed challenge but also a testament to her desire to continue to bring stories of complex women of color to the big screen. "It's just mind-blowing because this is somebody that I've watched and studied for a really long time and always admired," Graham says. "And it's also interesting playing somebody who's still alive and still very powerful and incredibly socially conscious."
While All Eyez on Me, which comes out June 16, focuses on the ill-fated career of the iconic rapper, actor, and poet, Graham was given the task of highlighting Shakur's friendship with Pinkett-Smith, which began as teenagers at the Baltimore School for the Arts and ebbed and flowed as the two established their own careers in Hollywood.
"I definitely learned from the script and from having to study both of these individuals how important your voice is in Hollywood," Graham says. "And how important it is to take every opportunity that you can. I want to make sure that I'm actually representing, hopefully, a group of people that don't want to be defined in just one way — that we all are different. We all have something to offer. We refuse to be put in a box — that I definitely learned from Jada, who has been consistently socially conscious and spiritually elevated. Same with 'Pac."
Being put into a box was never on Graham's agenda. From her iconoclast fashion sense to her empowering music and diverse acting roles, Graham is a tried and true renaissance woman who shows no signs of stopping in show business.