Here's How Many People Actually Have Sex On Their Wedding Night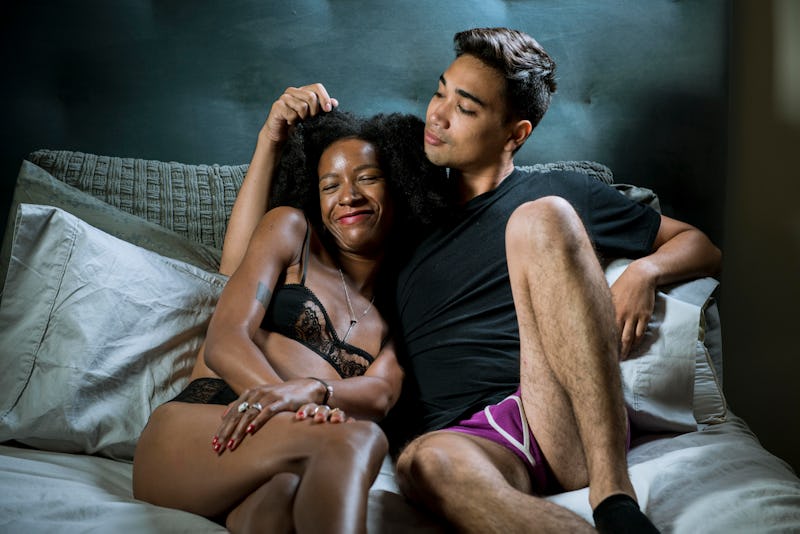 BDG Media, Inc.
Is the honeymoon period really a non-stop sex fest — or is it true that the first year of marriage is actually the hardest? There are a lot of different myths about newly-married life, but a new survey from Zola, an online registry one-stop shop, gives some insight into what newlyweds are really getting up to in the bedroom. They asked 375 newlyweds about how much sex they're having, when they have it, and how much it's changed since they got married. And it turns out, that, even if their sex life is great, a lot of people don't start their married life off with a bang.
"Newlywed life is such a special time, but there's also a myth about the newlywed honeymoon stage," Jennifer Spector, Zola's Newlywed-At-Large, tells Bustle. "The bottom line is that most couples live together before they get married, and they've probably been in the honeymoon stage for a while before they tie the knot. So, after the big day, it's usually back to normal life, and often other pressures can take hold." So, the first year of married life was, well, surprisingly not that different when it came to sex. If anything, there seemed to be added pressure for newlyweds that got in the way. Here's what the Zola survey found.