What These 7 Hygiene Habits Tell You About Someone's Personality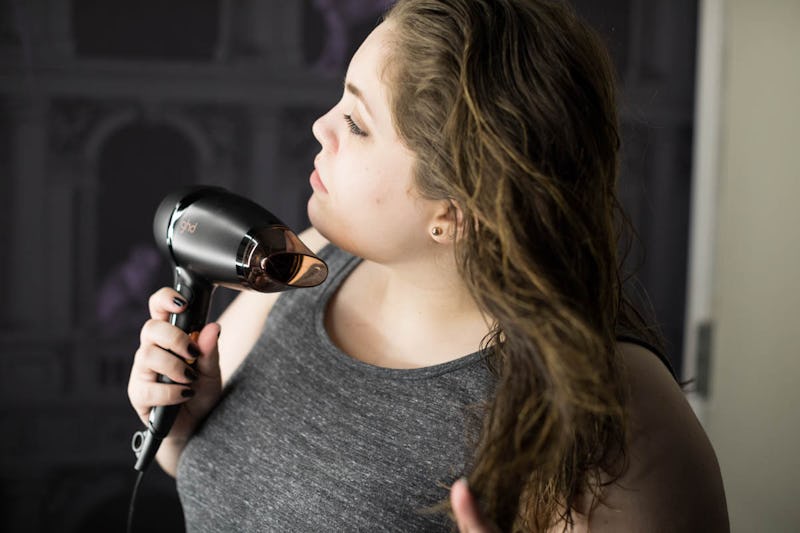 Ashley Batz/Bustle
The routines people do every day say a lot about what's going on inside their mind. As many different types of personal hygiene there are, there are different personalities that go along with them.
Personal hygiene can say a lot about your personality since it can highlight what's important to you, and how you feel about yourself. "Our personal hygiene is both a learned behavior and a representation of how we feel about ourselves physically," Josh Klapow, Ph.D., clinical psychologist and host of The Kurre and Klapow Show, tells Bustle. "The nature of how we go about hygiene speaks strongly to our very deep thoughts about who we are, what we are, and how we want to be portrayed to the world. In that way it is a strong description about personality style." How you choose to fit personal hygiene into your daily life can also show a bit of insight into your priorities, as well.
While neglecting personal hygiene can be symptomatic of a mental illness, and it's important to check in with a doctor if you feel unable to motivate yourself to do things like shower or brush your teeth, not all hygiene habits are signs of something more serious. Personality quirks can be just that, and not everyone approaches their routine the same way.
Here is what these seven hygiene habits can tell you about someone's personality, according to experts.