Here's When You Can FINALLY Buy Jaclyn Hill's Morphe Vault After Much Delay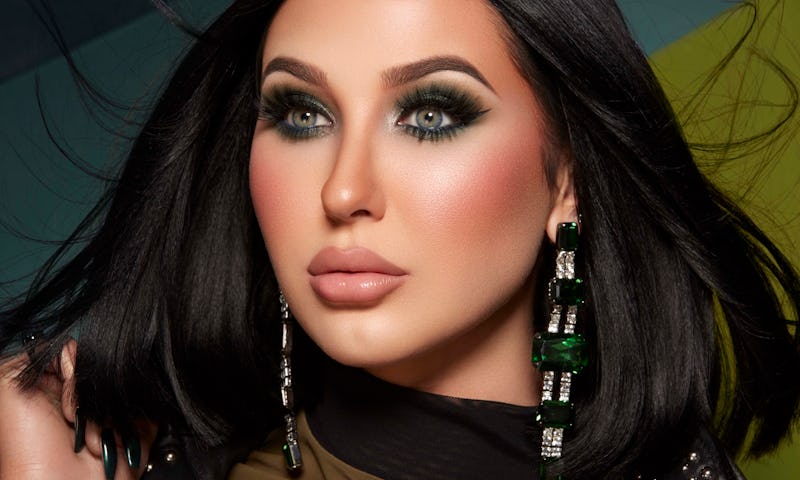 Morphe
The much anticipated Jaclyn Hill x Morphe Vault Collection was meant to drop on June 26, but after delayed production in order to fix a few issues with the formula, it is back on track to launch in August. What time is the Jaclyn Hill x Morphe Vault Collection available? Get your alarm clocks ready, because you won't want to miss this launch.
The Vault Collection is comprised of four different mini palettes in different color schemes, with 10 shadows in each collection. The color stories are purple, yellow, green, and red, and each palette costs $15 a piece, or $49 for the entire vault, saving you $11. While there was a lot of hype surrounding the beauty influencer's second collaboration with Morphe, opinions began to change when other YouTube beauty influencers were invited to test out the palettes and they came back with mixed reviews. Some found the shades difficult to blend out, while others found some faults with the shadows' texture. Taking note of these critiques, both Morphe and Hill decided to pull production until they could fix these issues and create a set of palettes that functioned properly.
When the decision was made to halt production, Morphe released an Instagram post publicly explaining why the pause button was hit. The brand wrote, "Morphe is 100% committed to giving our #MorpheBabes high quality products that we're all proud to use. With the help of our local community, we found that some of the shades in the Morhpe x Jaclyn Hill The Vault palettes did not meet out standards due to inconsistent production. So our team and Jaclyn have made the decisision to delay the official launch. We will let you knot the new launch date as soon as possible."
According to the brand, the issue wasn't with the formulas across the board, but that some palettes were irregular and had inconsistencies which had to be remedied. Ultimately, they had to find a way to make sure every single shadow produced was as high quality as the last, and they needed time to do it.
While it did not go according to Hill's plans, she went on Instagram Stories to thank the influencers for giving their honest opinions so that she and Morphe could catch these formula inconsistencies and make sure that each palette was up to their standards. While many people were disappointed with the delay, ultimately most makeup lovers supported the decision to halt production until all the kinks were worked out and every customer could be promised a stellar palette.
Now, more than a month past its launch date, the vault is finally here and ready for purchase. The Morhpe x Jaclyn Hill The Vault palettes will be available starting Aug. 14 at 8 AM PST/ 11 AM EST, both online and in-store.
Seeing how much buzz this announcement is having online, it might be a good idea to set your alarm clock in case it sells out. Whether you try just one or get all four, the Vault is ready to be taken home.