What Time Is The MTV Movie Awards Red Carpet?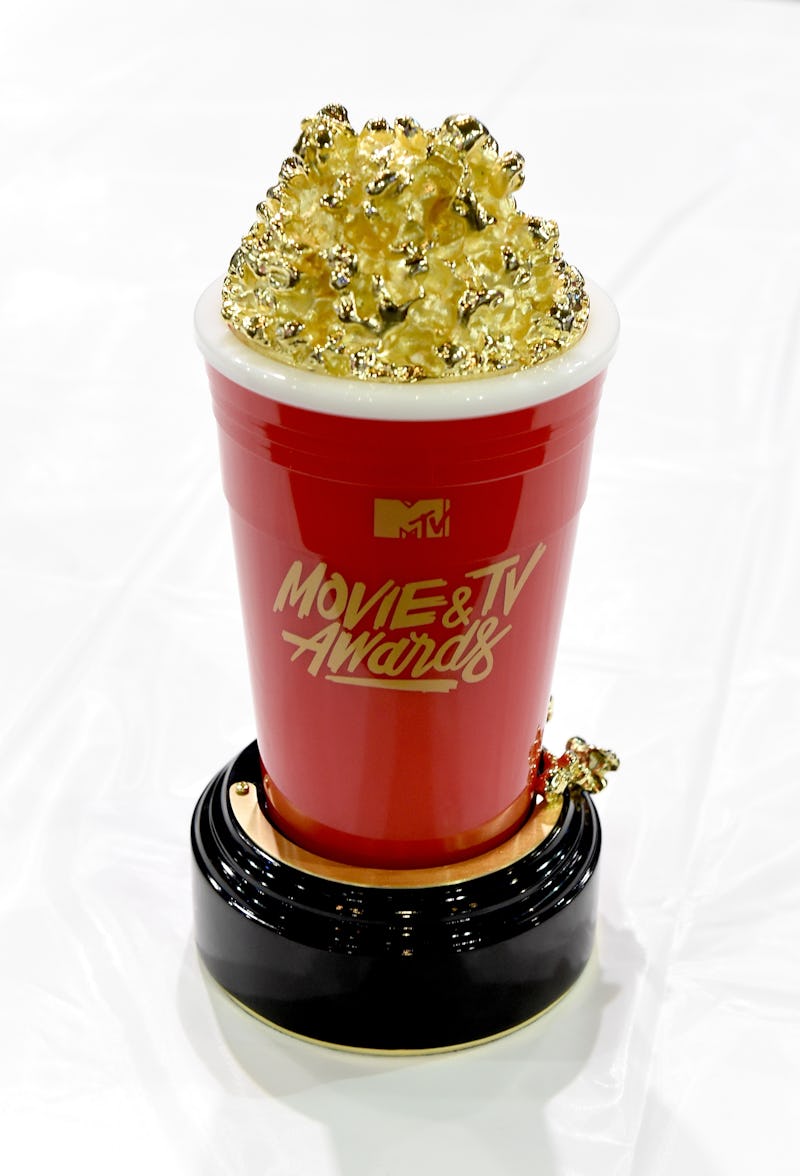 Kevin Winter/Getty Images Entertainment/Getty Images
The infamous MTV Movie Awards are this Sunday, so get ready to pop some popcorn in honor of the big night. Because it does promise to be a big night. The show recently rebranded as the "MTV Movie & TV Awards," so the likes of Hailee Steinfeld, Vin Diesel, and the cast of Stranger Things will all be on the same stage. And, of course, we'll get to catch all their looks on MTV's red carpet.
While the show itself is always chock full of music, celebrities, and on-stage make outs, there's no denying the red carpet is often the best part. The dress code is more relaxed than other award shows, which gives celebs license to, well, show up lookin' more themselves. Think back, for example, to Paris Hilton's outfit from the 2000 show. If there's anything more "2000s" than a spray tan, tiny dress, and fabulous belly ring, please let me know.
The award show itself will start at 8 p.m. EST and will hosted by none other than Adam Devine, of Pitch Perfect and Workaholics fame. There will be a pre-show starting at 5 p.m. EST, where Bea Miller, All Time Low, and Zara Larsson will perform. To see the performances and the red carpet, tune into MTV or watch a live stream on MTV.com.
Movies and TV and a red carpet? I'm so there.
And with this dude at the helm, it's sure to be a good time.
See you Sunday at 5!