How To Access Financial Support If You're Not Sure You Qualify For The UK Govt's Help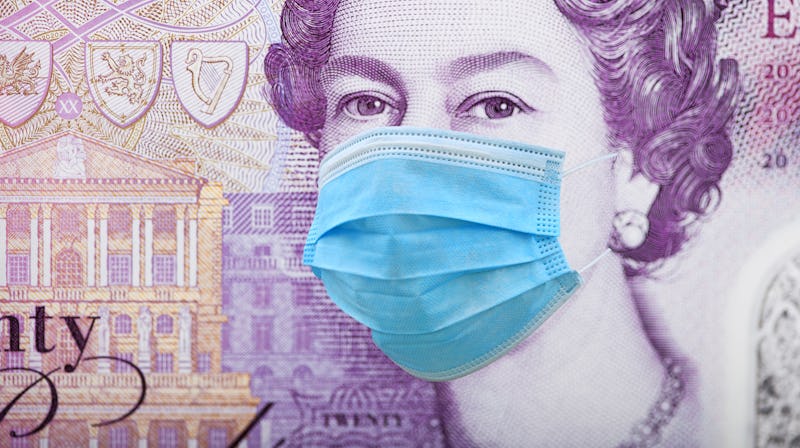 Bustle
With the fear of our loved ones or ourselves becoming ill, isolating in homes and environments that may not be conducive to physical or mental wellbeing, distressing news stories, and dire predictions breaking every few minutes, the coronavirus crisis is worrying enough as it is. However, alongside health concerns, coronavirus is taking a toll on many people's finances. Almost overnight, entire industries were shut down with many losing their jobs or taking significant pay cuts. While measures have been announced by the government to help manage the pandemic's impact on the economy, people are still struggling financially.
Establishing what help is available isn't the easiest task, especially if the government's financial safety net hasn't been extended to those in your circumstances. To help, I've rounded up some of the options available to those whose circumstances might be trickier than the average person's. Whether you're self-employed and need help before the government assistance arrives, are on a zero-hours contract and can't work due to lockdown, or even if you've been furloughed or made redundant and are worried about the impact it could have on your career or finances, help is out there.
Read on to find out what you can find help for your professional or financial situation.