The Best TV To Watch From Your Sofa This New Year's Eve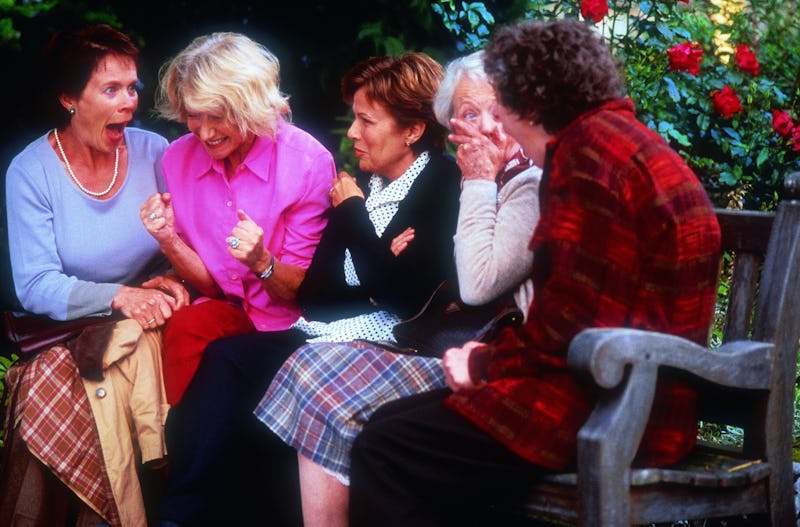 Snap Stills/Shutterstock
Big, lavish New Year's Eve parties aren't for everyone. And let's be honest, the pressure to have the ultimate amazing night, a wonderful outfit, and a dreamy kiss at midnight usually ends in disappointment and a sore head. And it's rarely cheap. Taxi prices go up, club entries are suddenly extortionate, and the price of hosting a party all adds up.
There are so many other ways to celebrate the start of a new year which don't include partying or watching fireworks in the cold. But, if you're throwing in the new year's eve party towel, and you'd rather stay in cosied up on the sofa with your loved ones, or you've never really been too keen on celebrating in the first place, it doesn't mean your night has to be a dull one.
You can still catch an excellent fireworks display play along with end of year quizzes, and see some superb musical performances from some of the biggest people in the industry all without having to leave your home — or even, your bed.
So, sit back and relax, because here are some of the best films and TV shows to get stuck into this New Year's Eve.