What To Wear To Governors Ball 2017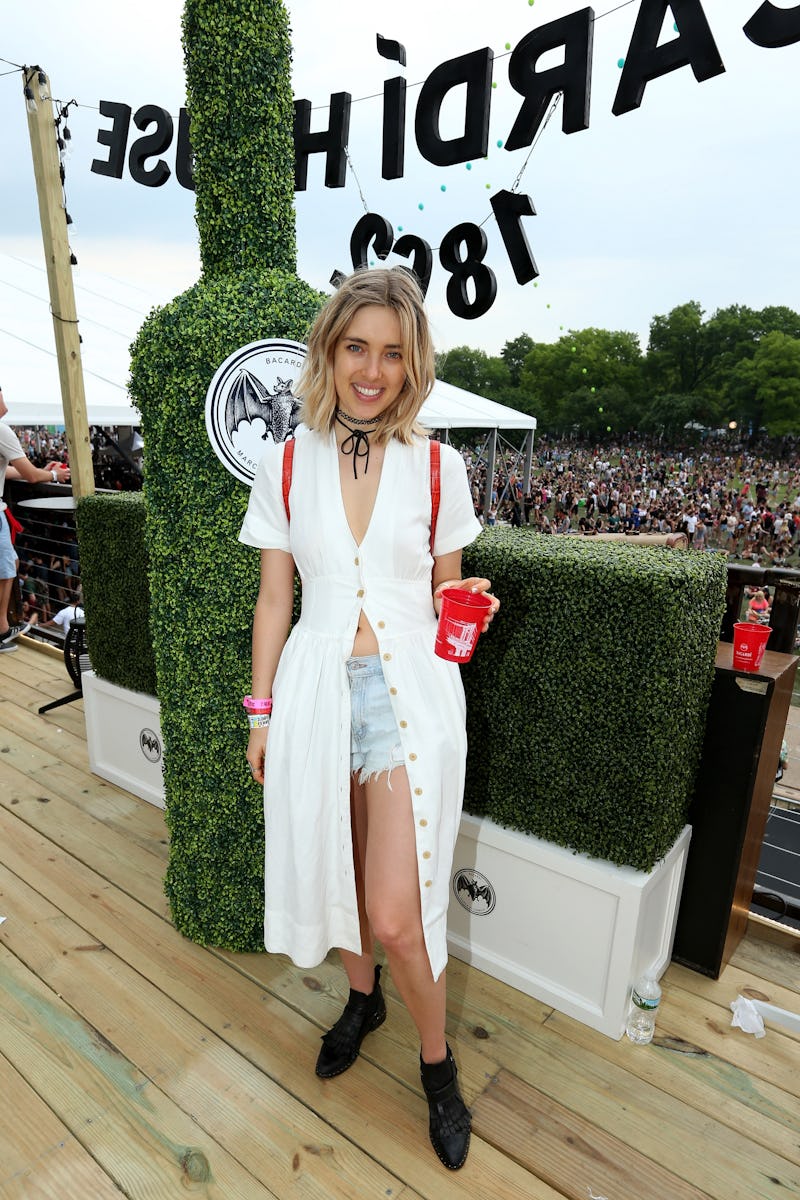 Rob Kim/Getty Images Entertainment/Getty Images
As spring quickly approaches, you're probably already thinking about festival season and more importantly, what to wear to them. Whether you're headed to the desert for Coachella or Chicago for Lollapalooza, one thing's for sure: your outfits need to be on point. If you're planning on going to Governors Ball in June, here's your chance to start planning your outfits now!
If you're already dreaming up looks for Governor's Ball, I've got you covered. There are so many essentials to festival style, but often comfort is key when surviving a full festival weekend. Accessories are also key to putting together a festival look, so if you want to wear a comfortable outfit, you can deck it out with cute accessories like dainty jewelry, a flower crown, or even a fanny pack.
You don't have to spend a fortune on your festival looks either. There's plenty of options to make sure you pull off the festival vibe effortlessly and affordably. You might want to look super trendy at Governors Ball, but just remember — it is outside, so you'll want to wear comfortable shoes and something you won't be too hot in! Check out of some the essential items you'll want to rock at Governors Ball!
Quay My Girl Sunglasses, $50, Urban Outfitters
Can't go to a music festival without some adorable sunnies!
Boo Hoo Mesh Floral Shift Dress, $35, ASOS
You can wear a cute body suit underneath this dress!
High Waist Shorts, $20, H&M
In case you don't want to wear a romper or a dress, pair some distressed jean shorts with a cute graphic tee.
LA Hearts Yin Yang Crew Neck T-Shirt, $25, Pacsun
Pair ripped jean shorts or a fringe skirt with cute graphic tees like this one.
Floral Print Off-The-Shoulder Top, $18, Pacsun
Off-the-shoulder tops are such a festival staple! PacSun also has matching shorts for this top.
Converse All Star Low Top Sneaker, $50, Urban Outfitters
You can't go wrong with a white pair of Converse!
LA Hearts Crisscross Choker, $6, Pacsun
Give the choker trend a try at your fave music festival this year!
Bandana Headwrap, $12, Urban Outfitters
Wear your hair pulled back with this adorable head wrap that also comes in red and blue!
Teva Original Universal Sandal, $50, Urban Outfitters
In case you want to wear open-toed shoes, these Tevas would definitely provide comfort throughout the whole festival!