Dani Just Deleted THAT Instagram Post About Jack & Twitter Is So Confused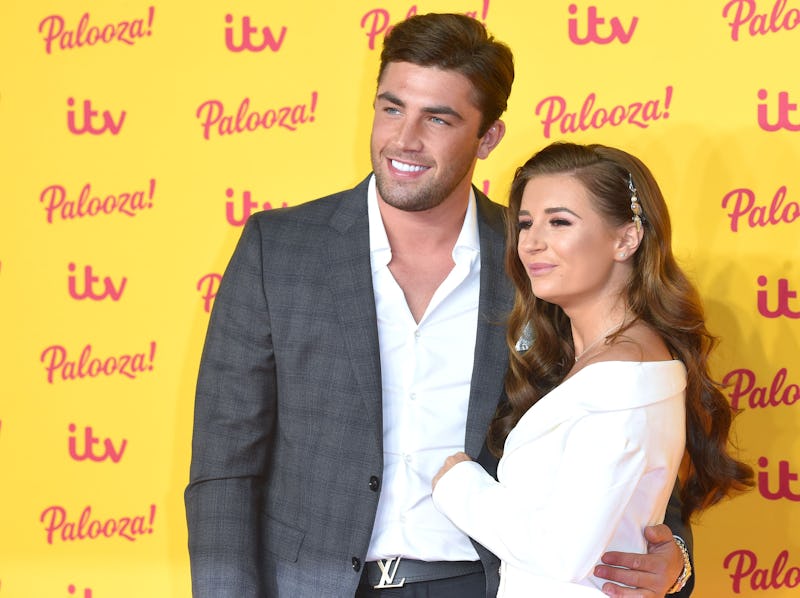 Anthony Harvey/Shutterstock
Now that the news that Jack Fincham and Dani Dyer have split has finally sunk in, the nation is wondering what the future holds for the pair. What will happen to Jack and Dani's reality TV show? What will happen to their adorable bulldog puppy? Is there a chance that their relationship will be rekindled?
According to OK!, the couple's reality show, which is officially titled Jack and Dani: Life After Love Island, will still air on screen, even though it is technically still being filmed. A source from ITV told the magazine that the reality show "is close to wrapping" and that the couple's break-up "will not affect the transmission." The same source also confirmed that Love Island's Christmas special "will still broadcast as planned."
Jack and Dani's spin-off programme was announced back in September and has spent the past few months filming every detail of the winning couple's lives. (Obviously, there's going to be a cameo from Danny Dyer and Dani's dear old Bruv.)
However, reports that the filming process hasn't been plain-sailing have emerged. A source told The Sun that Dani refused to let cameras film any tense moments she had with Jack. "Jack and Dani were watched by the nation for eight weeks on Love Island — but that's very different to having cameras in your home capturing your every movement on a day to basis," they said. "They weren't very comfortable with it at first — and Dani in particular was quite vocal about not wanting her arguments with Jack filmed."
The source added that there were reportedly complaints about Dani's refusal "to give any 'reality' to the show" and that the 22-year-old "struggled to be as natural as she was during the summer. In the end, bosses were questioning whether the series should even be aired but equally didn't want to disappoint the fans."
26-year-old Jack admitted that having cameras filming his every move wasn't easy. "It was tough, it was intense. You're on camera most days of the week all day long," he told The Sun. "We had bickers during filming just like any other couple. I got emotional with Dani doing it; I even had a couple of tear-ups. But Dani and I got through it."
The couple's split comes at a pretty awkward time. Dani posted a heartfelt message on Instagram announcing the break-up on Thursday; the same day that the trailer for Love Island: The Christmas Reunion was aired. The trailer showed a loved-up Jack and Dani, signifying that the break-up had occurred some time after filming.
Oddly, Dani's Instagram story post has now been deleted, leading some fans to wonder whether the split news is indeed true. But sadly, a representative for Dani has confirmed that the couple are no more. Dani's official statement reads: "Jack and I have sadly decided to part ways. It's been an incredible six months, and we will always have a place in our hearts for each other, but sadly we've come to the realisation that it's not meant to be long term. We both plan to stay friends. I hope you'll all understand."
The reality show isn't the only job that Jack and Dani have signed up to as a couple. They recently announced that they would be the social media hosts of the 2019 National Television Awards and will be taking to the red carpet to interview all of the celebrity guests on January 22. It's unclear if this will still be going ahead as of yet.
It's hard not to compare this scenario to the Chris Hughes and Olivia Attwood saga. The 2017 Love Island couple's reality show was cut short earlier this year after the couple split halfway through filming. Hopefully, Jack and Dani's show won't suffer the same fate.
Jack and Dani: Life After Love Island is expected to air on ITVBe in the coming months. Love Island: The Christmas Reunion will air on December 17 on ITV2 at 9 p.m.