What Your Tweets Reveal About Your Mental Health, According To This New Study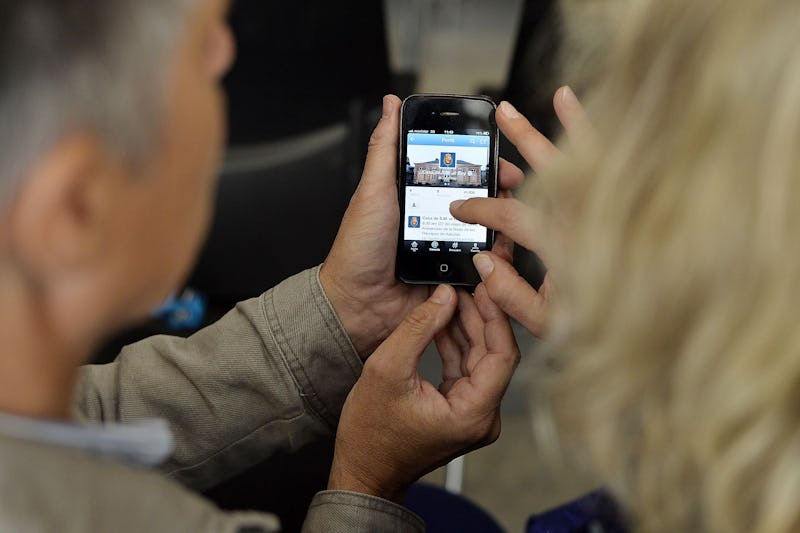 Carlos Alvarez/Getty Images Entertainment/Getty Images
Scrolling through your Twitter feed can be a wild ride. On any given day, you'll see everything from your favorite pizza brands roasting each other to President Donald Trump saying he would never call a world leader "short and fat." But a new study has concluded that Twitter can provide more than laughs — it can help mental health professionals learn more about patients and how they cope with their conditions. According to research published in Journal of Attention Disorders, your tweets can reveal some surprising things about your mental health.
Researchers from the University of Pennsylvania analyzed more than one million tweets from people who said they had attention-deficit/hyperactivity disorder (ADHD) and compared them to tweets from people who didn't have the condition. Although the research focused only on one condition, the results are fascinating and could be replicated across other mental health conditions. Study author Sharath Chandra Guntuku, a postdoctoral researcher at the Penn Medicine Center for Digital Health, said in a press release that social media could be more valuable for mental health professionals than a face-to-face counseling session.
"On social media, where you can post your mental state freely, you get a lot of insight into what these people are going through, which might be rare in a clinical setting," Guntuku said. "In brief 30- or 60-minute sessions with patients, clinicians might not get all manifestations of the condition, but on social media you have the full spectrum."
The study found that people with ADHD were more likely to use words like hate, disappointed, cry and sad in their tweets when compared to people who didn't have ADHD. They also sent more tweets between 12 a.m. to 6 a.m., which makes sense when you consider that ADHD has been linked to sleep problems. The journal article's official conclusion says "users with ADHD are found to be less agreeable, more open, to post more often, and to use more negations, hedging, and swear words." They also found tweets about using marijuana to alleviate ADHD symptoms, something that one of the study's co-authors who works with ADHD patients says he sees often.
"People with ADHD are experiencing more mood swings and more negativity," said researcher Lyle Ungar, a professor of computer and information science, in the press release. "They tend to have problems self-regulating."
There are some limitations, however, to this study. Because they analyzed people who self-identified as having ADHD, this isn't as reliable as only looking at Twitter users who have received official diagnoses from medical professionals. Additionally, analyzing someone's tweets may not give you an accurate picture of what they're actually like in real life since an "I hate myself" tweet could be shared in jest. (I cringe at the idea of my tweets being used to determine anything about my personality.)
But overall, the findings could be pretty meaningful. Previous research has shown that social media can help provide relief from symptoms of mental illness. Researchers are able to find out things people may not share during doctor's appointments, like struggling with insomnia or feeling disappointed in themselves. They plan to use information from this study and similar ones to create smartphone apps for different conditions, like anxiety, depression and opioid addiction. The findings from the study could also help doctors create effective treatment plans.
This may feel like an invasion of privacy, but this doesn't mean therapists will be checking your Twitter before you go in for an appointment. I'm still a tiny bit tempted to make my Twitter private after seeing this study, but it seems like the benefits outweigh any downsides. Mental health professionals have a better chance of putting you at ease when they actually understand what you're dealing with, and you may inadvertently share more on social media than you do in a doctor's office.