So, Bekah Loves To Make 'Bachelor' Memes & They're Hilarious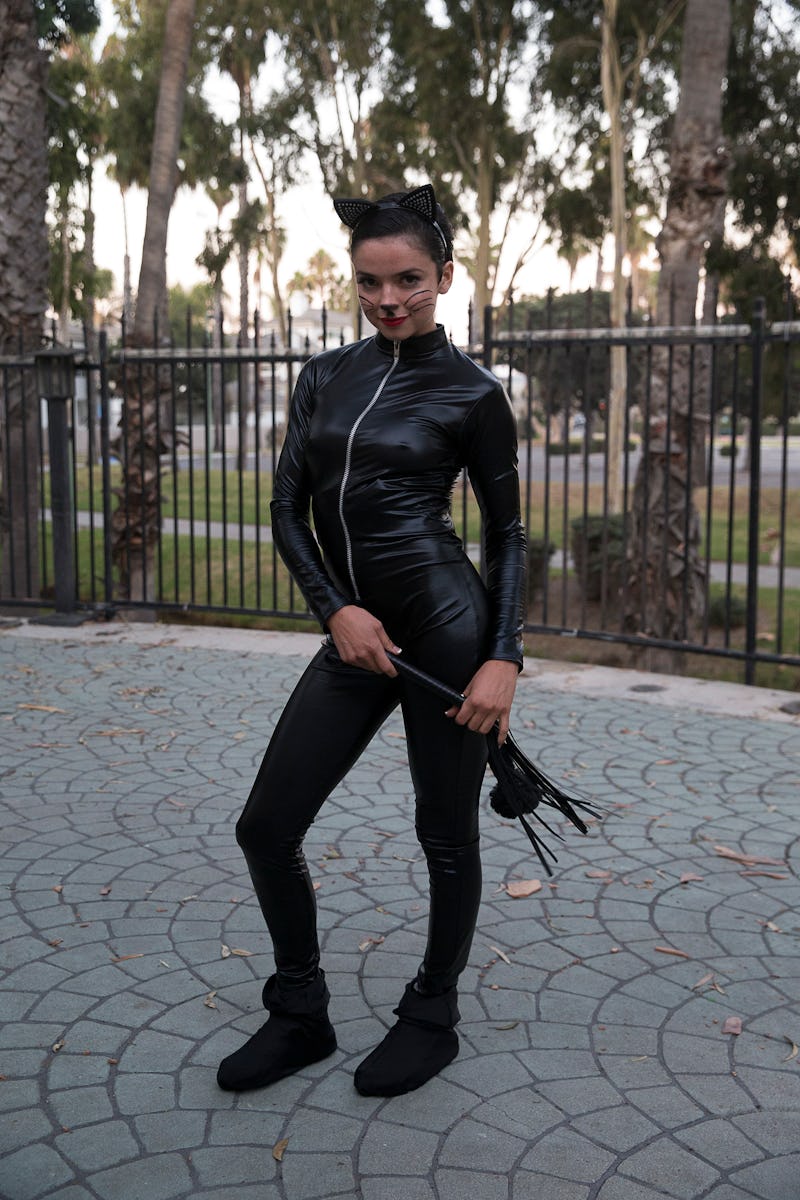 Paul Hebert/ABC
Though new episodes of The Bachelor (producers: Fallon Jethroe, Nikki Lazaran) have just started airing, the process of actually filming is over, meaning that Arie has definitely already handed out his final rose. To keep the mystery alive for viewers, the ladies are remaining mum on social media as far as the end of the reality series goes, other than occasionally offering up some fun commentary on episodes as they debut. But, that doesn't mean they're not continuing on with their lives. So, what is Bekah M. doing after The Bachelor?
From the looks of her social media, Bekah remains as stylish and trendy as ever, no matter how the results of the show shook out. The (secret) 22-year-old can be seen lounging in chic clothes, looking like she's just waltzed out of an issue of Vogue, hanging with friends and indulging in photo shoots. If it proves true that she encountered heartbreak on The Bachelor, there's no sign of it on her Instagram. It's clear that this free-spirited gal is continuing to live her best life, with or without Arie. In the past couple days, Bekah has even made a bit of a splash on Twitter, where she's been basically making her time on The Bachelor into a set of memes, showing that she doesn't take herself, or the show, too seriously.
One of these tweets even seemed to be a subtweet of sorts — "when you realize your worth is found in how much you love yourself, not how much attention a man gives you," she wrote alongside a screenshot of herself on the show, looking peaceful and blissed out even in the tense, competitive atmosphere of the house. That could easily have been seen as a petty jab against the other women on the show, but, as Bekah clarified in a subsequent tweet, she was just speaking a truth about life. She doesn't have any tweets dating back to before the first of the year, making it seem like she's a bit of a Twitter newbie, but her content is already solid, so hopefully she sticks around. Anyone who memes themselves so skillfully is a person fans will want to follow.
Her Twitter seems to reflect Bekah's overall attitude toward the show and how she chooses to live in general. In just the two episodes viewers have seen, she seems like she's having fun, along for the ride, and ready to soak up whatever this experience on The Bachelor does for her. And that attitude has definitely continued, if her social media is any indication.
"hope your 2018 is as extra as this pic of me facetiming my friends. happy new year everyone!!!" she captioned the above picture, apparently taken on New Year's Eve. Her Instagram is spattered with photos of her and her friends, showing that no matter how her exit on the show took place, she had a solid support system at home who she's continuing to live it up with.
She also appears to have participated in a wedding since filming wrapped — just not a Bachelor wedding. "The past 12 years with you have been beautiful, and I know, I KNOW there's a lifetime ahead of us," she wrote in an adorable Instagram post to her childhood friend on her wedding day. "Today is the day we've been planning since junior high, and there's no better groom for you than Brandon. I'm so honored to be in your wedding, and even more honored to be in your life."
Aside from that, it seems like Bekah has been enjoying the company of dogs, visiting cat cafes and pretty much just sauntering around Los Angeles, which is all a super cool 22-year-old should really be doing. Bekah seems happy, no matter what happened with Arie, and I hope her joyful and easy-going attitude sticks around for as long as possible on The Bachelor.