After 'The Bach' Blake E. Is Doing What All Contestants Do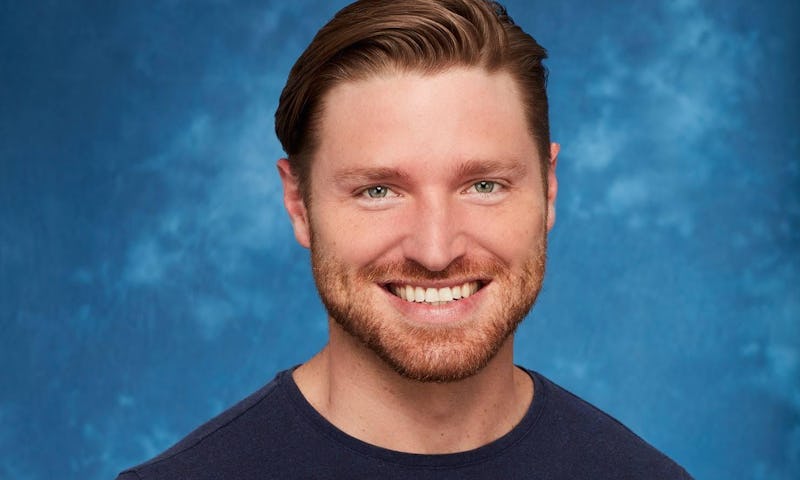 ABC/Craig Sjodin
I think we can all agree that our Bachelorette has certainly not been given a boring group of contestants to work with this season. Of course, the loyal fans of Bachelor Nation are used to seeing some pretty interesting job titles listed for the show's contestants throughout the years but Blake E. listing himself as an "aspiring drummer" was definitely one that caught my eye right from the beginning. Luckily, it seems like Rachel reacted positively to Blake's lofty aspirations because he is still hanging in there for the time being. Since he has become such an interesting character, what has Blake E. been doing since The Bachelorette?
Well, anyone who finds themselves on Team Blake right now is probably hoping that he has been planning a wedding, right? Of course, there have been no indications that he is engaged to Rachel but I wouldn't expect there to be any even if it were true. The Bachelor/Bachelorette is always shrouded in intense mystery to maintain the integrity of that highly anticipated finale. I can, however, take a peek into his Instagram and Twitter accounts to see what kind of things he has been staying busy with since departing the show — as either an engaged man or a heartbroken castoff.
It appears that Blake is heavily into posting throwback photos lately, which makes me think that he might be trying to maintain the appearance of posting about his life after the show, but is actually being sly and secretive. Is this me just living in a land of wishful thinking? Maybe. Either way, he hasn't given a ton of recent updates, which is curious.
One update for Blake is that he has jumped on the endorsement bandwagon already. Besides finding true love and all that, one of the top reasons to appear on The Bachelorette or The Bachelor has to be the lucrative social media shilling of various products that these contestants end up making some decent cash for doing. Blake has taken the opportunity quickly to endorse workout supplements, so that is definitely good for him. This is a particularly perfect product for him to use because as a certified Sports Nutritionist and Trainer, he is definitely qualified to credibly recommend workout products/supplements.
I actually hope we get to see a lot more of this rhythmic dreamer/Sports Nutritionist on Rachel's season of The Bachelorette. He is certainly one of the most intriguing suitors for her (talk about a power couple), and I personally am rooting for him to stay until the bitter end.