After 'The Bachelorette,' Eric Is Super Busy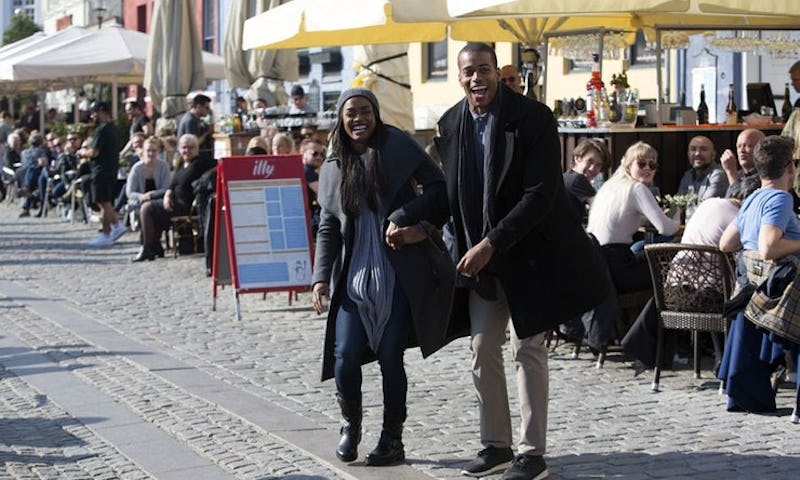 Thomas Lekdorf/ABC
The final three contestants are meeting Rachel's family on The Bachelorette on Monday, and it is officially getting nerve-wracking for me to watch. Once the contestant pool dwindles down like this, it becomes almost stressful to watch as your potential favorite could get cut at any moment, and so close to the finale. Eric Bigger has seemingly emerged from dark horse status to become one of the frontrunners of the whole show now, and it really doesn't look like he will be leaving anytime soon. So, what is Eric doing after The Bachelorette? Could he be planning an upcoming wedding to Rachel?
Personally, I believe he is happily engaged but obviously no one can say for sure yet about that particular part of his personal life. What I can do is take a look through his social media to find out what he has been up to, because luckily for us Eric is a frequent Instagram user. From a cursory glance, it looks like he is definitely keen to post photos of him and Rachel, but he also posts his workout routines, photos regarding his faith, and pics of his clean eating lifestyle. Here are some photos of the things that Eric has been doing to keep him busy while the world awaits the news of his (possible) engagement.
Keeping The Faith
Eric is very open about the importance of his faith in his life and he is using it to help other people as well. He has started a "What's Positive" community that will give people "daily inspiration, prayer requests and positivity." What a sweet dude, am I right?
Attending Movie Premieres
Eric was present at the premiere for The Emoji Movie. I suppose he is enjoying the perks of reality stardom.
Meeting Stars
Oh no big deal, just hanging out with Tori Spelling.
Working On His Fitness
Eric is working on his fitness in a big way. His workouts are intense and he posts the results for us all to enjoy. For that, I thank him.
Being Fancy
I mean, that looks fancy to me.
Rocking That Facial Hair
Eric is one of those dudes that can rock a baby face or a fully-bearded mug. Either way, I dig it.
Posting About Rachel
Eric posts a lot about Rachel and it really makes it seem like he has a lot of respect and love for her — however this turns out.