A Fatal Shooting Has Put Texas Tech University Under Lockdown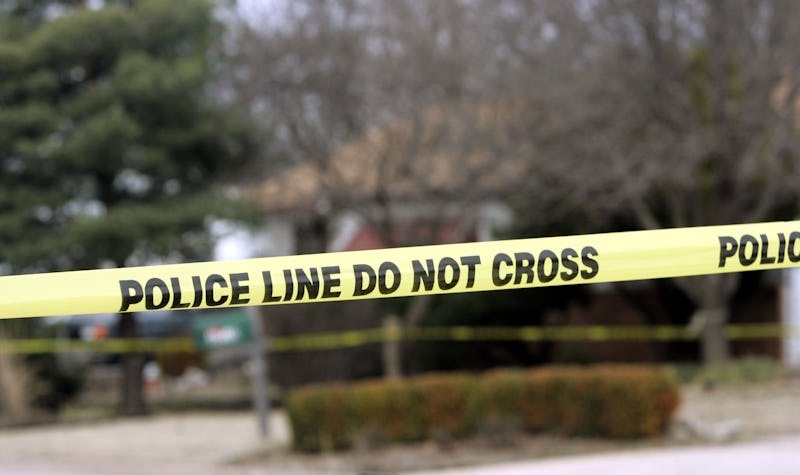 Larry W. Smith/Getty Images News/Getty Images
On Monday evening, CNN reported that a Texas Tech University police officer was shot dead, according to Jonathan Seaborn, a university spokesman. Because the shooter has not been arrested, Texas Tech University was put under lockdown. Update: Texas Tech has issued an ALL-CLEAR and is no longer on lockdown. The suspect has been located.
The shooting happened at the police station in Lubbock, the same city in which the university is located. According to the school's website, the city in West Texas has a population of 243,839 people. Furthermore, it says that over 36,000 students enrolled in Fall 2016. The vast majority of those students are undergraduates. A quick search on Google Maps shows that the Texas Tech Police Headquarters — on 413 Flint Ave. — is located just about two miles away from the university itself. Authorities have yet to release the identity of the police officer fatally shot, and are actively searching for the shooter.
The school released official updates via its online Emergency Communications Center:
This is an emergency notification from Texas Tech University. A shooting has been reported at the Texas Tech Police Department. At this time, the shooter is still at large. The campus is on lockdown. Take shelter in a safe location. Additional information to come. For more information go to emergency.ttu.edu.
This is an update from Texas Tech University. The current situation is ongoing. Continue to shelter in place. We will provide more information as it becomes available. More information at emergency.ttu.edu.
According to NBC, the school's spokesperson said that the suspect is a Texas Tech student. Before the shooting, officers reportedly visited the student's room for a "welfare check" but found drugs. As a result, the suspect was taken to the station and "pulled a gun and shot an officer in the head," the spokesman's statement reads.
NBC affiliate KCBD was reportedly the first to respond to the incident, and says that authorities have advised Lubbock residents to stay away from 4th and Flint, where the shooting took place. A SWAT team has been called and is reportedly on the lookout for a man who is 6 feet tall and about 140 pounds. According to NBC, the suspect has red hair and blue eyes and is wearing blue jeans and a white shirt.
News of the fatal shooting so close to a university with thousands of students comes at a frightening time. Just over a week prior to this incident, over 50 people lost their lives in a mass shooting during a country music festival in Las Vegas, prompting a passionate debate over gun control and how such atrocities can be prevented in the future. The fact that these shootings are happening at places that should be safe havens — music festivals, clubs, schools — makes the debate that much more necessary.
The president released a statement on Las Vegas the following morning:
My fellow Americans, we are joined together today in sadness, shock, and grief. Last night, a gunman opened fire on a large crowd at a country music concert in Las Vegas, Nevada. He brutally murdered more than 50 people, and wounded hundreds more. It was an act of pure evil ...
Hundreds of our fellow citizens are now mourning the sudden loss of a loved one — a parent, a child, a brother or sister. We cannot fathom their pain. We cannot imagine their loss. To the families of the victims: We are praying for you and we are here for you, and we ask God to help see you through this very dark period.
However, gun control advocates have criticized pro-gun rights Republicans who offer thoughts and prayers but are opposed to enforcing stricter gun laws. As shooting incidents continue to occur, the debate will certainly heat up.