Ariana Grande Just Dropped 'Sweetner' Merch & The Pieces Are, Well, Pretty Sweet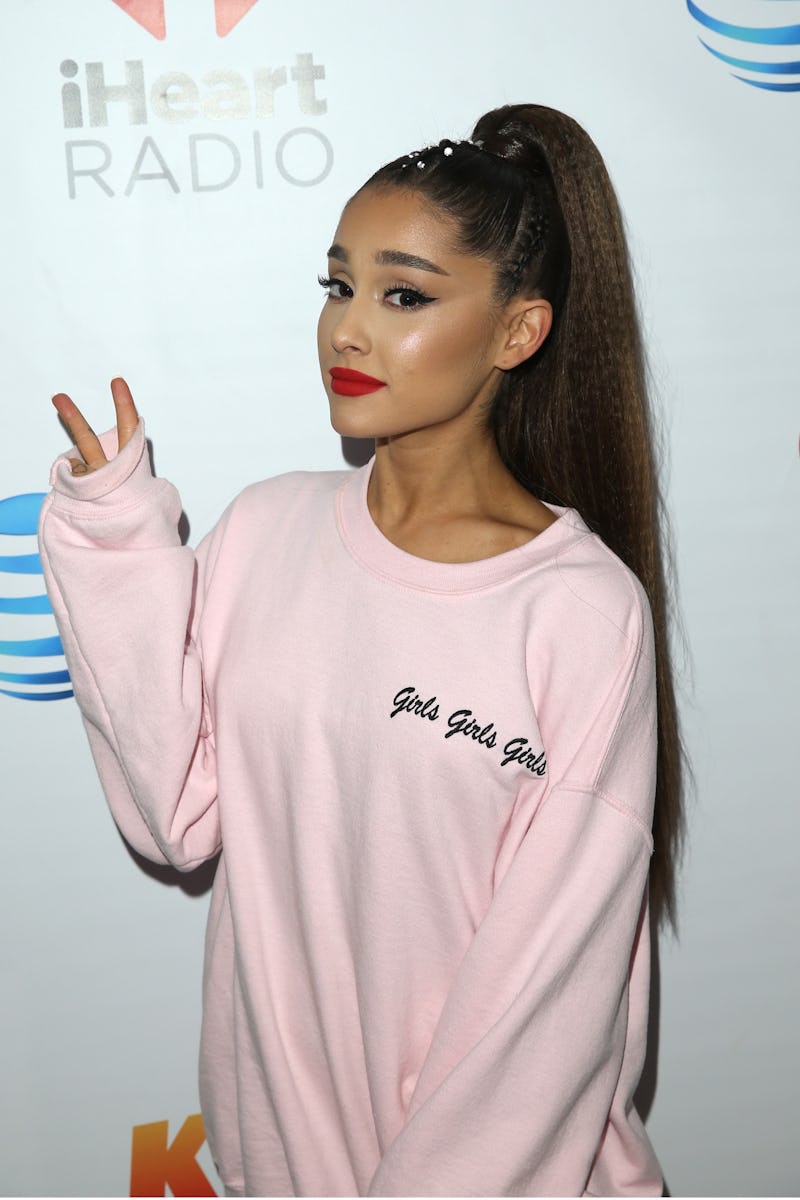 Jesse Grant/Getty Images Entertainment/Getty Images
Ariana Grande's new album Sweetener is finally here! But that's not all the singer's fans have to get excited about. The latest Ariana Grande Sweetener merch drop (offers sizes S to 2X) is six pieces strong and it's full of layering basics. It's also as sweet as the singer's voice, as her PDAs with BF Pete Davidson, and as her forthcoming Cloud perfume.
Arianators can get decked out in a variety of hoodies and tees. There's even a previously released selection of tie-dye shirts and products inspired by her "God Is a Woman" video. Fans will remember that the video sees the powerhouse vocalist floating in a sea of pink, purple, and blue water that looks eerily similar to what happens when you drop a Lush Bath Bomb into your bath water. Lush quickly set about creating a Grande-inspired tub treat, too.
As an added bonus, each merch purchase comes with a digital copy of the album.
The tops feature the album cover and Grande herself rocking a white hot ponytail, as well as the track listing for the record. It's certainly an effective — and stylish!— way for the singer to promote the new record. There's no bigger endorsement than fans wearing the merch on their person.
If you are currently shopping for your fall 2018 or back to school wardrobe and you happen to be a diehard Arianator, you need to cop a few pieces from the range.
The layering season is upon us and these pieces are prime for such. The six new pieces are kicked up basics.
1. Sweetener Crew Neck
2. Sweetener Cover Hoodie
3. Sweetener Black Tee
4. Baby Photo Long-Sleeved Shirt
5. Stairs Crew Neck Shirt
6. Cover Crew Neck
7. God Is A Woman Tie-Dye Crew Neck
8. Sweetener Backpack
There is plenty of Sweetener-themed merch to shop other than these particular pieces. The first six items represent the latest merch drop while the swirly pieces provide all of the bath bomb feels.
Go forth and Ariana-fy your fall wardrobe.