Boots Is Selling Harry Potter Makeup That Lets You Represent Your House In Style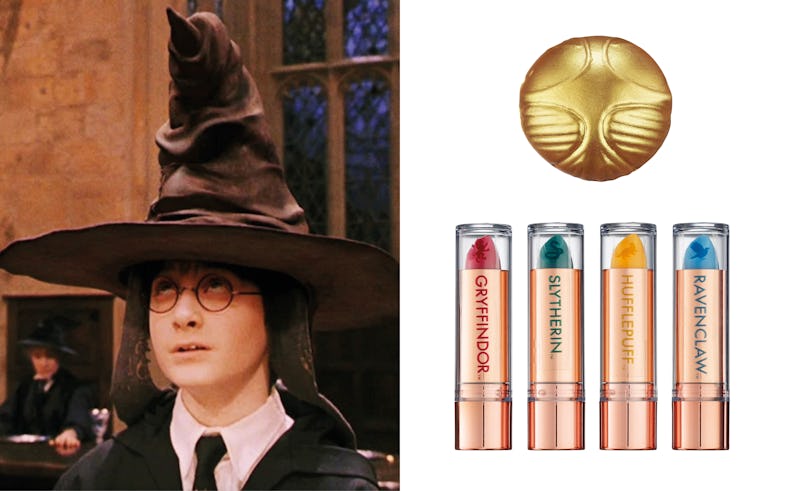 Warner Bros/Boots
Ever had a day when you felt a little run down, a little gross, maybe sat thinking "wow if only I could magic myself fabulous." Well, accio glamorous, looks like that haven of all things cosmetic, Boots, has got your bloomin back. And then some. They are launching a Harry Potter themed make up collection. Yes, shut the front door and hop on your broom, it is about to be lit. But when you see what's in Boots' Harry Potter make up collection, you will pretty quickly realise there is something for everyone here.
Oh yes, just when you thought you couldn't possibly accidentally spend way too much money on a trip to Boots, this popped up. And guys, this is dropping like so soon. Soon as in it is available online from October 27th and will be available in store from October 29th. Just in time for Halloween right? And for stocking fillers galore. Maybe something Slytherin themed for a colleague who really winds your wand?
The makeup collection is simply called The Harry Potter Collection and is everything any true Potter fan could possibly want. And hey if you're not into make up? No biggy, there is so much more to enjoy in this range which also includes eye masks, lip balms, and bath bombs. According to the press release, "the expertly-themed collection of high quality products captures the unique spirit of iconic characters, props and symbols from the Wizarding World." Here's what's on offer.