Lauren Conrad Is Doing A Maternity Line For Kohl's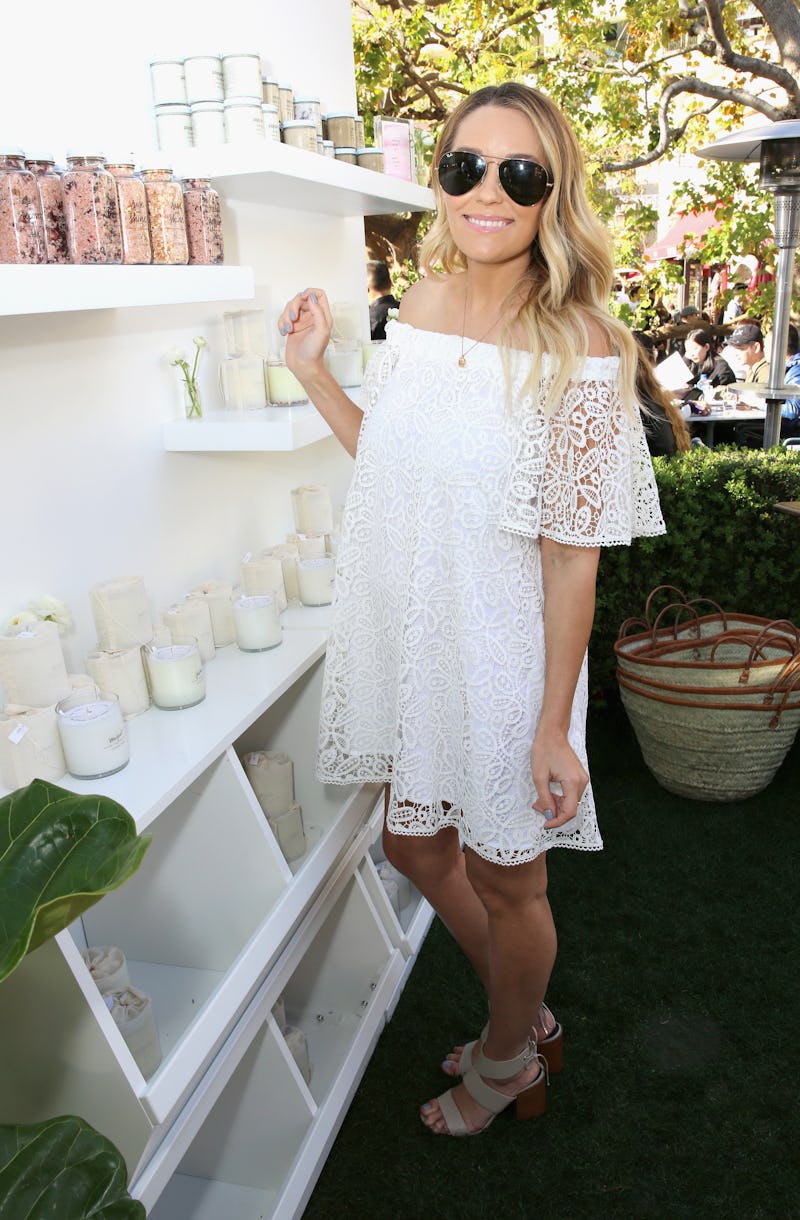 Rachel Murray/Getty Images Entertainment/Getty Images
Former reality star turned lifestyle guru and fashion designer Lauren Conrad is expecting her first child — a boy. Of course LC designed a maternity line for her longtime retail partner Kohl's and it's a super stylish extension of her regular Kohl's collection. LC Lauren Conrad designs usually look like pieces she would wear — feminine, flowing, pretty, classic, and wearable. So when is LC Lauren Conrad Maternity available to shop and what's in the collection?
The Lauren Conrad maternity collection for Kohl's drops on Wednesday, Jun. 7 at both Kohl's locations and online. Conrad told PEOPLE that she wanted to do a maternity line once she experienced dressing her own pregnant self.
She told the publication, "I wanted to cater towards our existing customer who just happens to have a new shape, but still wants to dress in line with her style that she has had for years."
That's #StyleGoals for so many expectant mothers — you, only better and with a baby bump! "I think maternity was pretty seamless. It really was just about tweaking the fit," she told PEOPLE about the design challenges, which were easier than expected.
The LC Lauren Conrad x Kohl's maternity collection features lots of dresses, since LC admitted that frocks are what she been living in during her pregnancy, since she found them comfortable and easy when it came to fit. She also added jeggings in playful colors.
These LC shoes would pair well with her additional maternity ensembles!
This LC Lauren Conrad dress from her Festival Collection is lovely. I expect the maternity line to equal the pretty, frilly details that define the main collection.
This is another dress from the regular collection. So pretty! I expect the same when the LC Lauren Conrad maternity range arrives tomorrow.