Here's What's In Starbucks' New Cold Brew Treat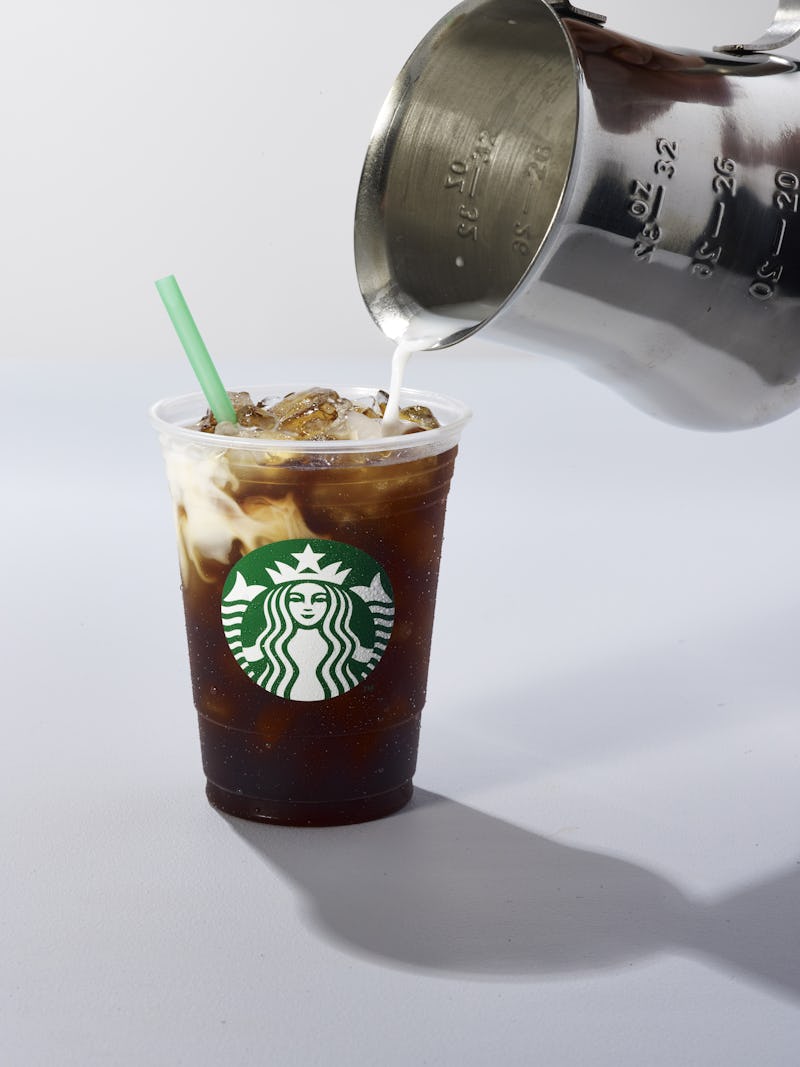 Just in time for the warmer weather, Starbucks has released a new iced coffee drink with a tropical twist — and I'm already obsessed. What's in Starbucks Toasted Coconut Cold Brew that makes it so delicious? The drink gives off major summer vibes and has me itching for my next tropical vacation. In fact, the inspiration behind the Toasted Coconut Cold Brew was a chewy coconut and honey candy from the Dominican Republic that is unique to the Dominican cuisine called jalao, according to a press release. If that doesn't say "warm weather treat," I don't know what does.
With jalao in mind, Sbux took the refreshing flavor and introduced the Toasted Coconut creation to their already-tasty line of cold brew beverages. Starting today, April 4, you can get yours at Starbucks locations all across the United States and Canada — and don't wait, because it's available for a limited time only and while supplies last.
As usual, Starbucks paid attention to every minute detail of their latest creation, resulting in the perfect blend of flavors that will make your tastebuds do cartwheels. Even though people in some parts of the country are still braving frigid temperatures and even several inches of snow, the Toasted Coconut Cold Brew will help you fast forward to Spring Break at a warmer destination. Here's how they do it.