I Spy Illuminate Cosmetics' New Goddess Palette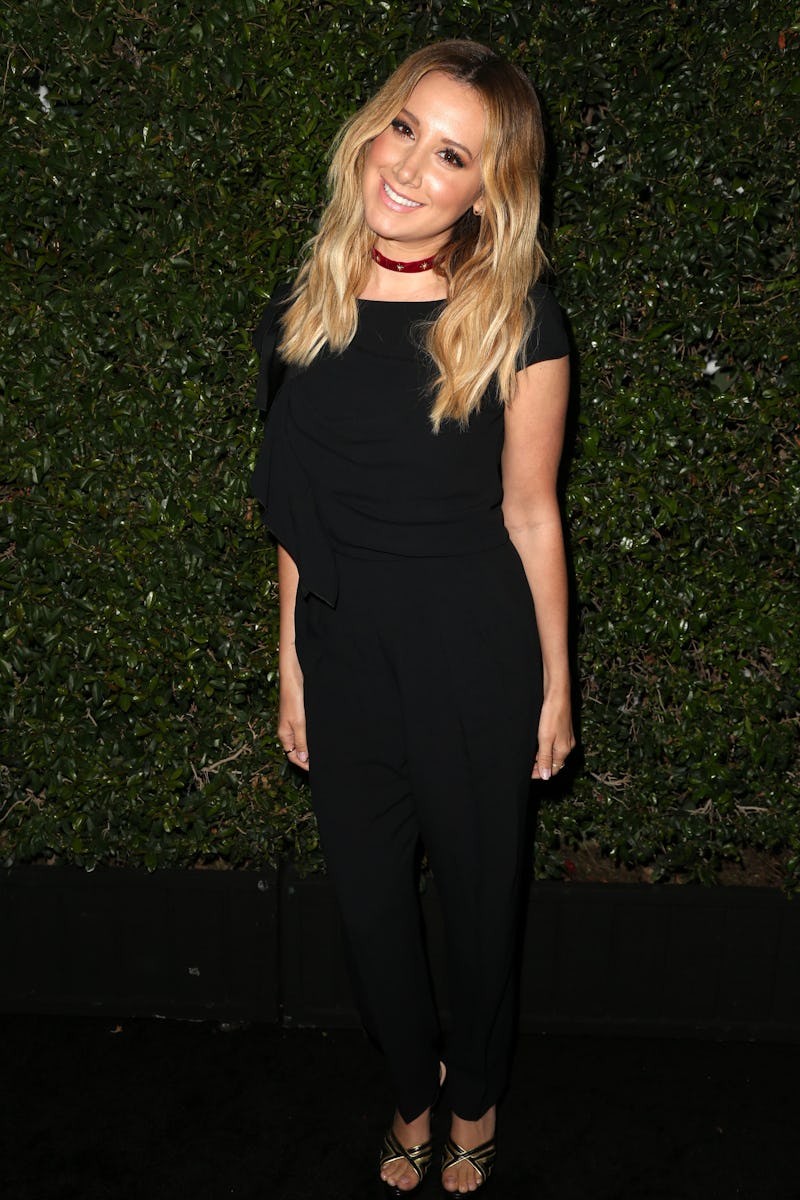 Frederick M. Brown/Getty Images Entertainment/Getty Images
OMG! There is a new Illuminate Cosmetics by Ashley Tisdale palette on the way! The brand, which already sells two, 12-pan eye and cheek palettes in the form of Beach Goddess and Night Goddess, has been teasing a new "Goddess" palette on Instagram. Illuminate only noted that it's a "Goddess" palette. Will there be an adjective or descriptor preceding it? Well, that's TBD; this could just simply be dubbed "Goddess."
But we did get a really good look at the colors contained within. What's in the next installment of the Ashley Tisdale x Illuminate Cosmetics Goddess palettes, which retail for $12.50 and are a total steal?
Well, there are purple, brown, golden, nude, bronze, champagne, and pink shades, with adorbs names like Sammy, Priscilla, Kristin, Sheena, Kayla, and Nat. There are loads of color options and plenty of shimmer, based on the Insta clip. The palette's layout is different than that of the Beach and Night Goddess sets, which are bronzy and smoky, respectively.
The shades appear to span the spectrum and will allow you to build your look without having to pair these shades with tons of other products or brands. This Goddess palette can be a go-to and a do all.
Bustle reached out to Illuminate's parent brand BH Cosmetics for further details.
Have a look at the latest Illuminate Goddess palette.
I am assuming the bigger pans are blush shades, since the other two Goddess palettes from the brand feature both eye and cheek colors… although you can mix and match the purposes and use blush as a browbone highlighter or use a champagne-y eye shade as a blush. Because it's 2017 and there are no rules! But since this is a Goddess palette, it makes sense to have the same template for continuity among products with the same name.
The pan placement is a tad different in the new Goddess palette. But there are still 12 hues.
This is the Beach Goddess Palette. Notice the difference in arrangements.
Here is Night Goddess, which is laid out just like Beach Goddess.
Regardless of layout, all of the Illuminate palettes with "Goddess" names are amazing. The palettes and brushes are the brand's hero products.
Images: Illuminate Cosmetics/Instagram (3); Courtesy of Illuminate Cosmetics (2)