Camila Cabello Is Coming Out With A Makeup Collection & It's Inspired By Havana Oh Na-Na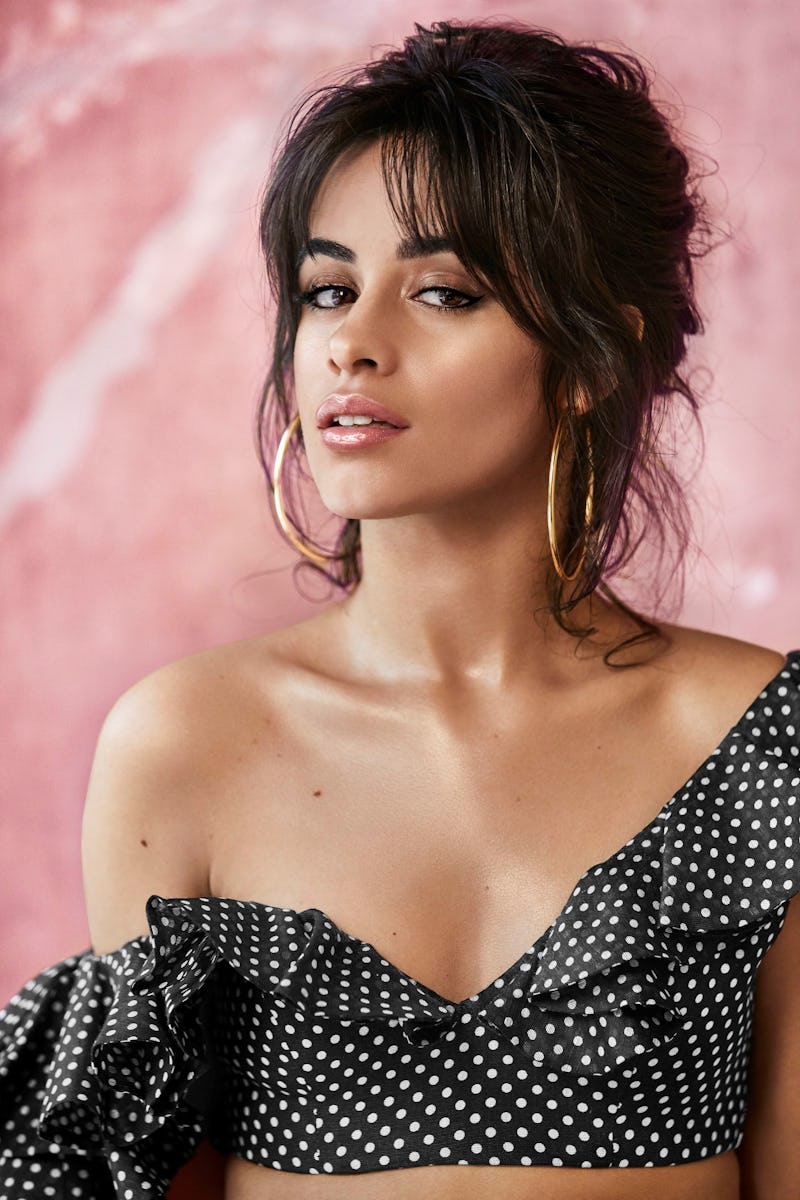 Courtesy L'Oreal Paris
The song you've been singing all summer has now come to life. L'Oréal Paris and Camila Cabello have teamed up for a Havana Collection. It's filled with everything you need for dewy skin and luscious lips — including a brand new lip formula. If you're looking for an effortless makeup look that keeps the summer glow all year long, this is the one for you.
The summer might be coming to an end, but your glow doesn't have to. Cabello created a 14-piece collection filled with five brand new products — Lip Dew, Sun-Lit Liquid Bronzer, Gotta Give Liquid Brown, Eye Shadow and Flash Liner Liquid Eyeliner. This is Cabello's first time creating her own makeup line with the brand, and she's starting out with a bang.
"I am extremely proud and excited about the Havana collection," says Camila Cabello in the press release. "I wanted to create products that not only I would personally wear, but that would work well across various skin tones. For me, looking and feeling my best helps fuel my confidence and I hope to inspire other people to feel the same."
The singer decided to name the line after her hit song "Havana," which is appropriate giving all the glow that it's got going on. The best part is that every single items lands between the price range of $9.99 and $14.99, meaning that you can easily give any or all of the products a try.
All 14 of the products will be available on July 15. That doesn't leave a whole lot of time to save up, but you likely won't need to thanks to the affordable price tag. The only catch is that there is only one place to shop. The L'Oréal Paris x Camila Cabello Havana Collection is available exclusive on Ulta.com.
After that, some products will trickle into drugstores, but there's no guarantee that you'll be able to get all the shades. The entire line is limited-edition, so you'll have to stock up on the items if you want to glow all year. But let's focus on how amazing these products are, instead of the bad news.
The above picture shows what the products look like on the star, and the packaging is just as summery. Here's a rundown of the five brand new products from the collection, so you can plan your shopping plan of attack wisely.
1. Sun Lit Liquid Bronzer
According to the press release, this bronzer is "hydrating, light-weight, and ultra-blendable." You can use this as bronzer on its' own or mix it with your foundation to make it a tad-bit more glowy. It comes in two different shades — light/medium and medium/dark.
2. Lip Dew
This isn't your typical glosses, my friends. They're meant to be layered over lipsticks for a luscious lip look or used on their own for something a bit more casual. There's four different shades available — Camila, Desnudo, Serendipity, and Lit Up. Each one also has a large doe-foot applicator , so you can apply a whole lot in one pass.
3. Gotta Give Brow
This product's felt tip applicator lets you outline, fill in, and define brows all at once. It comes in light, medium, and dark shades.
4. Eye Shadow
These shadows were made to look good on their own or be combined to make the ultimate smokey eye. The four shades — Oh, Na, Na, Hot Havana, Control, and In Love — can easily be used in any season too.
5. Flash Liner
Last, but not least, is this liquid liner. It only comes in one color, but it is the perfect way to end the full-faced look that the collection will have you serving.
There's no better way to keep the summer heat alive than with this collection.