What's In The Starbucks Matcha Lemonade?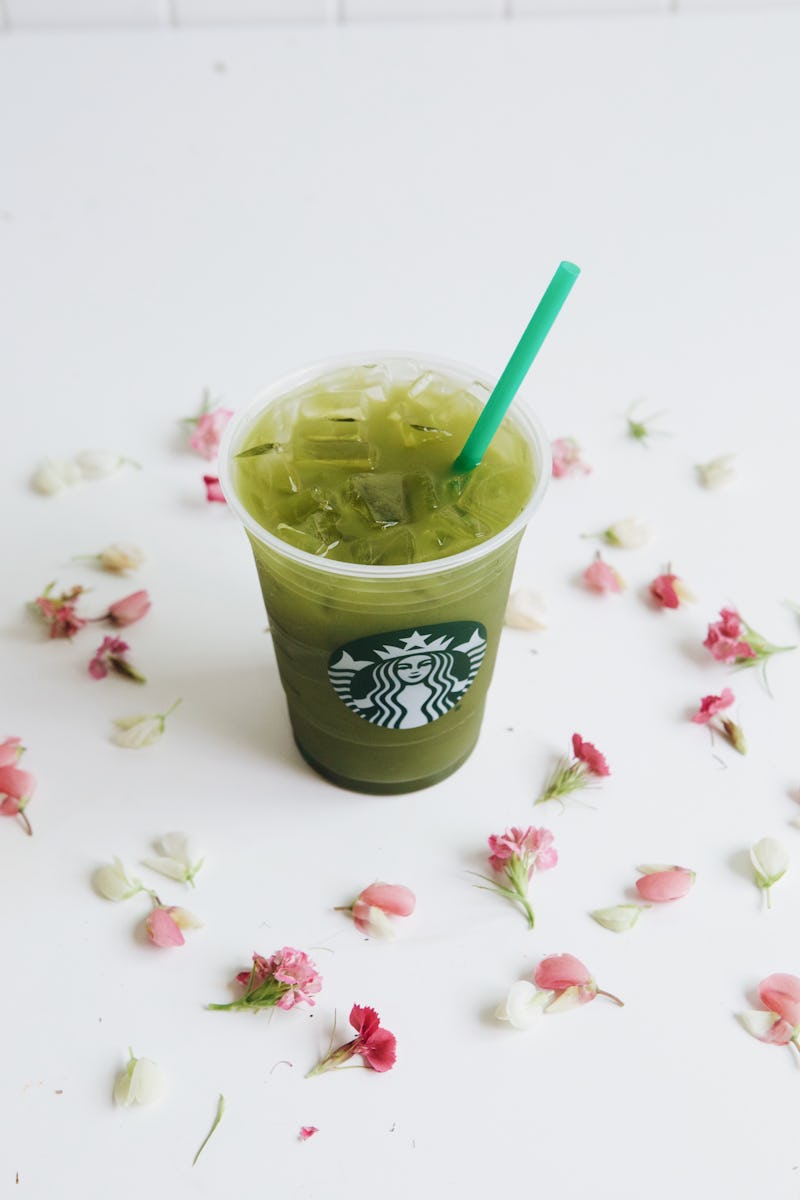 Starbucks
I think we can all agree that Lady Gaga is a good person. Not one of those people who donates to charity and smiles with fans only when the press can catch it — she is a genuinely good person. Well the pop star has proved it again as her Born This Way Foundation teams up with Starbucks to spread kindness into the world. The Cups of Kindness as they're called will be available at participating Starbucks locations from Jun. 13 to Jun. 19. Customers can choose between four iced drinks that support the Born This Way foundation through a 25 cent donation: the new Matcha Lemonade, the new Violet Drink, or the previously released Ombré Pink Drink and Pink Drink. But, what's in these new drinks, like the Matcha Lemonade?
While each variation of the Pink Drink was released earlier in the year, the Matcha Lemonade and Violet Drink are new concoctions, in honor of the collaboration. I recently went to the matcha centric country of Japan, so I was thrilled when I heard about the Matcha Lemonade. There is little else that quenches your thirst on a hot summer day like a cool lemonade. Trust me, I had about six this weekend while sweltering. When Starbucks announced that Lady Gaga was in charge of choosing the drink selection represented in the collaboration, I knew it had to be good. On top of that, when talking about Cups of Kindness, she said, "I adore the entire collection and I instantly fell in love with the Matcha Lemonade." So what's in the iced Matcha Lemonade that makes it so good? It's actually only three simple ingredients.
1. Finely Ground Teavana Matcha Green Tea
The matcha in the title. This matcha green tea is finely crushed, ensuring maximum smoothness in your drink. If you love matcha green tea as much as I do, this is quite the enticement.
2. Crisp Lemonade
If the words crisp lemonade don't immediately awaken your taste buds then I just don't understand. Lemonade will give the matcha the perfect zest.
3. Ice
While this may not technically be an ingredient, you will surely be thankful for it while walking to work with your new favorite drink.
Head over to Starbucks to try this new concoction while helping ensure a little more kindness will be added to the world. A purchase you won't regret making.