This Is Kylie Jenner's Favorite Drugstore Blush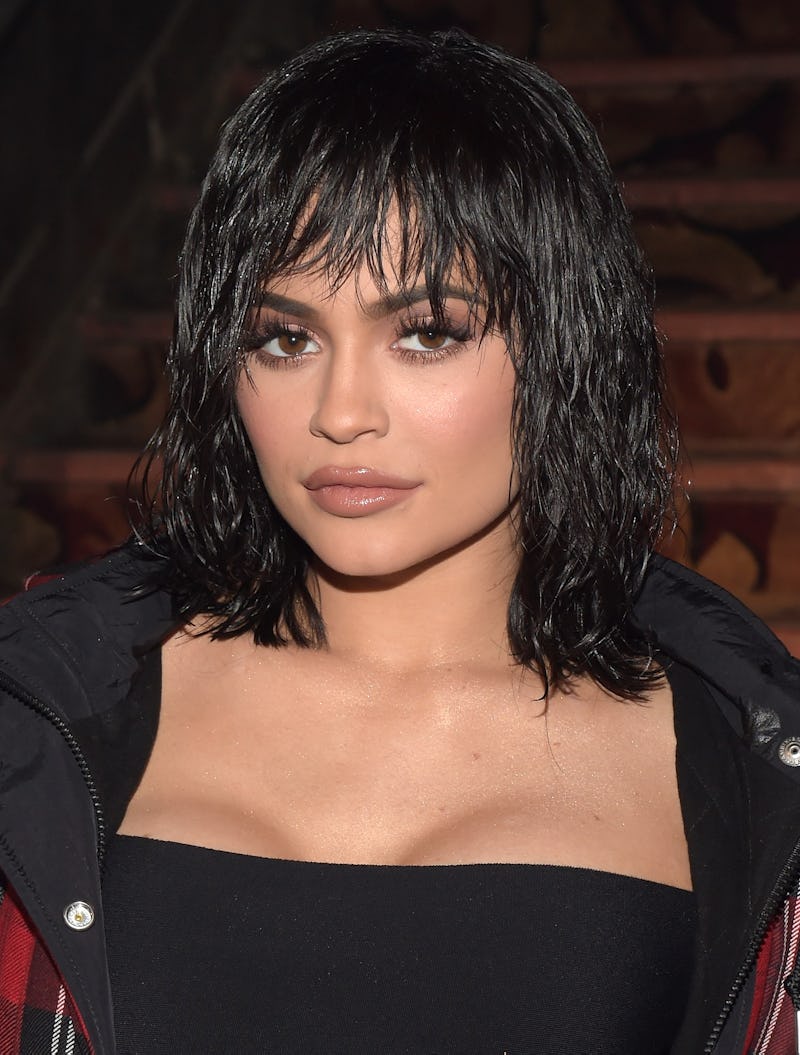 Jason Kempin/Getty Images Entertainment/Getty Images
The Kardashian and Jenner family is known for their stellar makeup game. From Kim Kardashian's radiating skin to Kendall Jenner's natural glow, they each have their signature look. Kylie Jenner, however, may be the most well known for her makeup and Jenner's favorite drugstore blush may just surprise you. That's right, one of Jenner's favorite products can be found at your local drugstore and is also super affordable. While you may already know how to get Jenner's matte skin and gorgeous lip kits, you can now snag her blush pick to complete the look.
In an interview with Violet Grey, Jenner reveals her daily routine with the magazine and details all of her daily products. Fans of Jenner will be familiar with many of them. She's never been shy about sharing all of her makeup secrets with fans. One product stood out from the others.: the Maybelline Fit Me Blush.
While Jenner can obviously use her own blushes — thanks to the Kylie's Dairy palette from the Valentine's Day Collection — it looks like she still enjoys a good drugstore find. After all, even a Jenner wants to save a buck or two sometimes, right?
Maybelline Fit Me! Blush, $6, ULTA
The super affordable blush rings in just under $6. Jenner's openness about her makeup routine is personally one of my favorite things about the star. After all, her makeup looks are a huge part of her fame, and while she doesn't have to share her favorite products or techniques with fans, she does.
In the interview with Violet Grey, Jenner details that while she does have tons of makeup — I mean, have you seen her glam room? — there are only a few products she uses daily. Of course her usuals like the Anastasia Brow Wiz and Kylie Cosmetics products are on the list, but the Fit Me Blush is the only drugstore product. You know it's got to be good, then, right?
If you've been looking for a new blush, head over to your local drugstore or Target and pick up Kylie Jenner favorite Maybelline Fit Me Blush. Everyone loves a drugstore find, and I love it even more when it's one backed by Jenner. If you want to see the other products Jenner said she uses daily, head over to Violet Grey.