Nordstrom Anniversary's GLAMGLOW Sale Is Too Good To Miss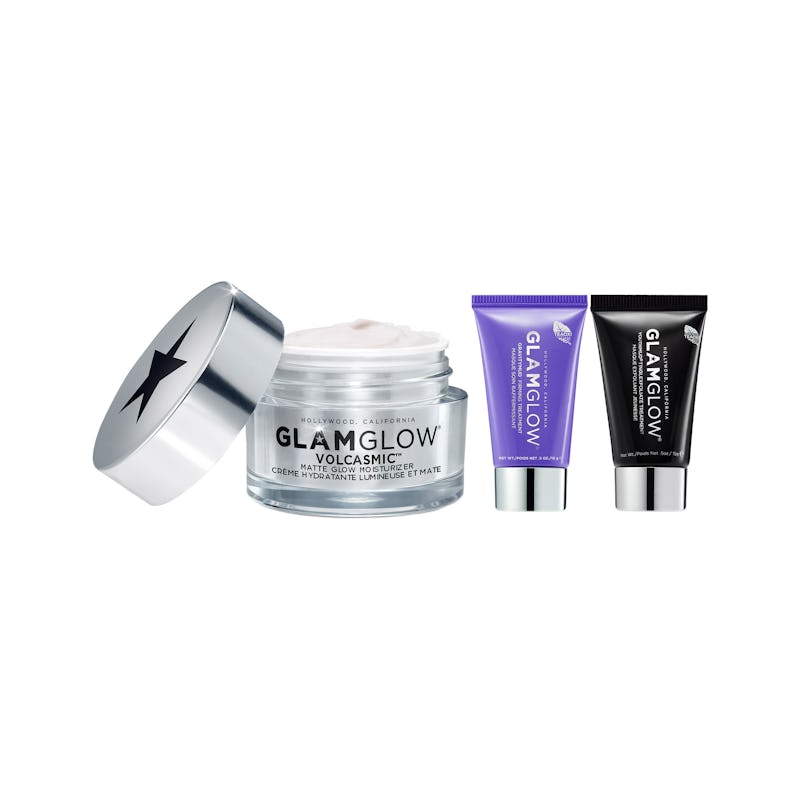 Courtesy of GLAMGLOW
While oxygen bubble masks may be the current trend in masking, nothing will ever top the unbeatable popularity of GLAMGLOW and their peel-off masks. From robot silver to Sonic blue, the brand's masks are all but iconic now, and if you're a fan, you should know that the Nordstrom Anniversary GLAMGLOW sale is right around the corner. What does that mean? Discounts on some of the brand's most popular products. If you've never tried one of their viral sensations before, the sale is the perfect opportunity.
If you're not familiar with the GLAMGLOW name, you've probably seen the masks even if you haven't realized it. Instagram and Snapchat are filled to the brim with the brand's products, including their super trendy GravityMUD peel-off mask. Want to get in on the Instagrammable skin care fun? The Nordstrom Anniversary sale is your chance, but the GravityMUD mask isn't the only staple product from the brand that you'll be able to snag for a fraction of the cost.
GLAMGLOW has created three specially curated kits that are limited edition, just for the sale. From masks to tools, the kits represent the incredible range of products that GLAMGLOW has to offer, and one of them— or all of them, if you're a beauty junkie — could be yours.
What's home to each kit? All three have some seriously bomb products.
Youth Contour Glow Set
Youth Contour Glow Set, $54, Nordstrom
For beauty addicts who love a glow without too much shine, the Youth Contour Glow Set is perfect. With a full-sized Volcasmic Matte Glow Moisturizer and travel-sizes of the GRAVITYMUD Firming Treatment and YOUTHMUD Tinglexfoliate, this kit is designed to hydrate skin while prepping it for makeup or your day to day without adding excess shine.
The best part, though? The retail value of the kit comes in at $95.40, but thanks to the Nordstrom sale, you can snag it for only $54.
Exclusive SUPERMUD Kit
SUPERMUD Clearing Treatment Pro Set, $99, Nordstrom
If clarifying your skin and pores is high on your skin care needs list, the SUPERMUD kit is going to be your go-to. The large, pro-sized SUPERMUD mask and dual-ended brush will help you remove impurities, clear pores, and mattify skin all for only $99. Considering that the retail value for the limited edition kit is $152, it's basically a steal.
Exclusive GRAVITYMUD Kit
GRAVITYMUD Firming Treatment Set, $99, Nordstrom
That brilliant silver mask you've been dying to try? GLAMGLOW is giving you the chance. The GRAVITYMUD Kit features the iconic, viral-sensation mask and a designed to make your skin more radiant and firm. Like the SUPERMUD Kit, this Nordstrom exclusive is nearly 30 percent off at $99, based on a $152 retail value for the pro-sized bottle.
If you want to shop the Nordstrom Anniversary GLAMGLOW sale, mark your calendar for July 21. These limited-edition, exclusive kits can't be missed.