Here's Why Fans Are Skeptical Of Robby's Return To Paradise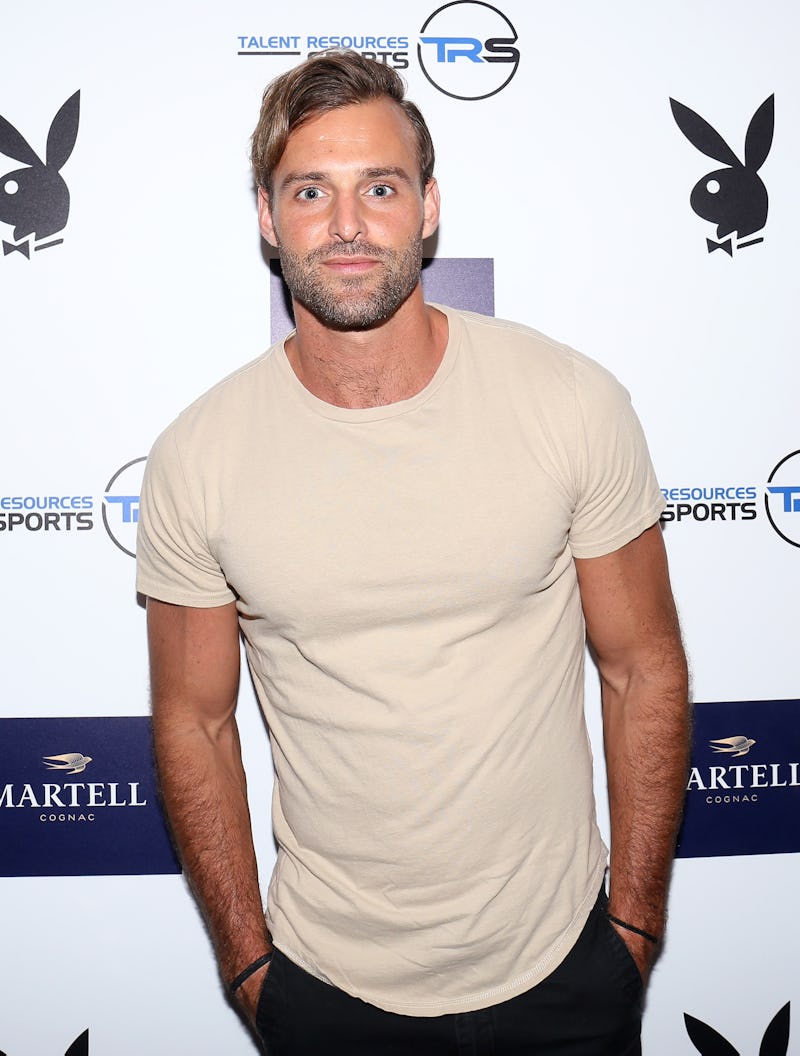 Tibrina Hobson/Getty Images Entertainment/Getty Images
Despite its name, Bachelor In Paradise doesn't really allow for any relaxation among its cast or its viewers, and Robby's arrival to the show in the final days really prove that point. It's been a while since the former contestant has graced us with his presence onscreen, so what has Robby been doing since The Bachelorette? He hasn't been shy about keeping one foot in the Bachelor Nation door since he reached the final two in JoJo Fletcher's season of The Bachelorette back in 2015, and was ultimately not chosen.
Afterwards, he appeared on Season 4 of Bachelor In Paradise, and eventually paired up with another Bachelor alum, Amanda Stanton of Ben Higgins' season. But they split in the fourth week of that season, and the actual breakup felt to some like it lasted forever. Things got very, very public, and very messy.
According to People, last year after Robby retweeted a now-deleted tweet that seemingly slammed Amanda for "leaving her kids" to find a romantic partner, Amanda hit back by publicly sharing photos that depicted Robby allegedly cheating on her. As recently as this April, the two were making headlines for another fight, as they got heated over their shared email correspondence regarding a DisneyLand pass. With that kind of bickering still going strong, there doesn't seem to be any potential for reconciliation there, which is likely why Robby is reprising his Paradise stint.
Aside from any drama with Amanda, Robby seems to have kept himself busy modeling — he's signed with Wilhelmina, so look out, Jordan. In fact, his entire Instagram feed is completely filled with modeling shots and hardly anything else about his personal life that hasn't been obviously posed and curated. Even his Twitter account is pretty filled with cliches and cute, gimmicky sayings, so his social media presence definitely doesn't let too much on about what he's got going on IRL.
In May, though, People reported that he had been seen vacationing with another reality star — Scheana, from E!'s Vanderpump Rules. His arrival in Paradise hints, though, that that may have been a short-lived relationship, if it was a relationship at all.
He has chimed in on recent controversies, like The Bachelorette contestant Lincoln Adim's surprise assault conviction, and told TMZ it could "spark change" during the application process. Fans also appear to be really skeptical of Robby in general, whether they're basing that on judgments made while he was on TV or amidst the Amanda breakup, and controversy could spark once he makes his reappearance.
"I personally thought he was super fake and calculated on JoJo's season," wrote one Reddit user, bachbetty. "He was so sickeningly over the top in his affection for her. He also had some weird timing of a breakup in the midst of when he would have been getting cast so I just never trusted him." Others questioned why he was brought back to the show at all. "The real question is why TF did they take [Robby] back to paradise?" another Reddit user, connaught45, wrote. "Couldn't be popular demand — I feel like he's universally hated by this point."
Robby might have a rocky start with fans as he heads back to Paradise, but who knows? There's a possibility he could surprise the skeptics. As has been evidenced with other Bachelor Nation staples, opinions about them seem to roll in and out with the tide.