There's A Great Reason Why Sammi Won't Join This 'Jersey Shore' Reunion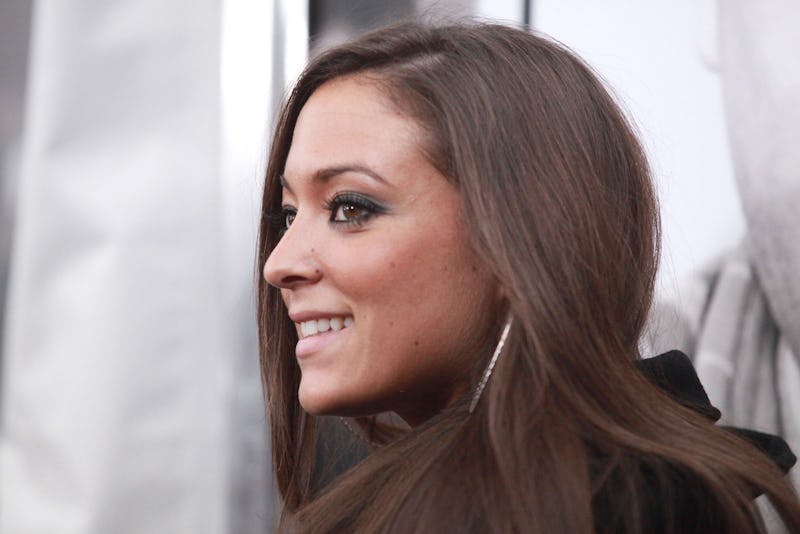 Astrid Stawiarz/Getty Images Entertainment/Getty Images
Don't get too comfortable Floribama Shore fans, because the orginal 'Shore party animals are coming back to the spotlight. That's right — an official Jersey Shore reunion is happening. But there's a bit of bad news: Sammi "Sweetheart" Giancola won't be apart of the returning cast. According to US Weekly, via an exclusive tip, Sammi "didn't want to be around Ronnie," so she's choosing to sit this one out. And seriously... who can blame her?
It's being reported that Nicole "Snooki" Polizzi, Paul "Pauly D" Delvecchio, Jenni "JWOWW" Farley, Vinny Guadagnino, Deena Nicole Cortese, Mike "The Situation" Sorrentino, and Ronnie Ortiz-Magro are all down to head back to the Shore. And let's be honest — every cast mate had their share of grapples with one another. Like, can you name one member of the ensemble who didn't have a falling out with "The Situation"?
After the gang's nostalgic Burger King commercial, followed by their Jersey Shore Reunion Road Trip special, it's clear that most were able to let bygones be bygones. But with the noticeable absence of Ortiz-Magro from both, it's also safe to say that no one saw Giancola choosing to opt out coming. According to US Weekly's source, "everyone was invited to come on the show but Sammi was the only one who didn't want to." And while a huge reason for Giancola sitting this one out was Ortiz-Magro's involvement, the source also pointed out that "[Giancola] has been enjoying her life off of TV and didn't want to change that."
Giancola and Ortiz-Magro didn't exactly have the greatest love story. Fans got to see the good, bad, and the ugly of the famous couple's relationship play out on television during the show's 2009-2012 run. However, the ex-lovers have been spotted out and about with new significant others, since — Ortiz-Magro reportedly dating Famously Single cast mate Malika Haqq in 2017, and Giancola sporting her "soulmate" Christian Biscardi on her Instagram.
During the "Road Trip" special, Giancola announced that there was no coming back for the former lovebirds, saying "that door is closed and will remain shut for a long time." But Giancola actively choosing to avoid running into Ortiz-Magro still makes a lot of sense. If you can avoid being in the midst of an uncomfortable situation, why not do so — right?
Fans, on the other hand, aren't here for Giancola deciding to take the cautious route, and have been extremely vocal about their displeasure with the casting. Let's just say, if Sammi "Sweetheart" isn't apart of the cast, they want nothing to do with it.
The Jersey Shore reboot definitely won't be the same with Giancola in its ranks, but ruling it out entirely because of her absence isn't quite fair. If the "Road Trip" special served as a preface to what fans can expect from the official reboot, the entertainment factor is certainly still present within a lot of the other cast mates. Uncomfortable kitchen-table conversations are still a"thing," and returning back to their old stomping grounds will certainly make for some hilarious moments.
The MTV preview shown during the Nov. 27 premiere of the phenomenon's spinoff Floribama Shore's premiere didn't reveal much about what's to come. But with a title like "Jersey Shore Family Vacation," it sounds like the infamous house could just be filled to capacity with the OG meatball's extended kinsfolk. And that has "entertainment gold" written all over it.
Nevertheless, if you're still totally bummed about Giancola sitting this reunion out, binging on all of the epic episodes from the original Jersey Shore series will give you a healthy dose of nostalgia. Because it doesn't sound as if the more refined, business savvy, Sammi "Sweetheart" is planning to grace the MTV screen anytime soon.