How Taylor Nolan's Career Changed After 'The Bachelor'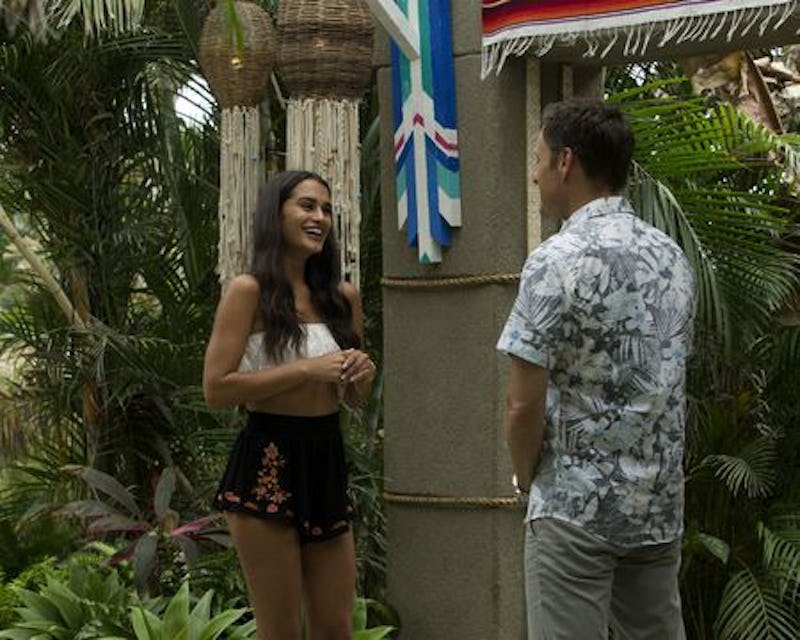 Paul Hebert/ABC
Taylor Nolan started Nick's season of The Bachelor quietly, but boy, did she go out with a bang. Taylor and villain Corinne feuded until they were both eliminated. It was not cute. In any case, Taylor is still looking for love on national television, this time on Bachelor In Paradise. A keynote of Taylor's time on The Bachelor was that she was a mental health counselor, so is Taylor still a counselor after Bachelor In Paradise?
One of Taylor's major beefs with Corinne was that Corinne lacked any sort of "emotional intelligence" and was unfit to be with Nick. To be honest, a lot of their arguments were stupid and ineffectual, and I think a lot of it was cut to be interesting for television. Two women fighting isn't exactly groundbreaking in terms of reality television. Anyway — Taylor's diagnosis of Corinne was due to the fact that she is a trained mental health counselor, and she talked a lot about her job. According to her LinkedIn, Taylor attended Stevenson University and Johns Hopkins University, and she got her Master's of Science in Mental Health Counseling at the former. She opened her own practice soon after, and then she joined Bachelor Nation.
Turns out though, that it was hard to keep going with her own practice after the show aired. In a March 2017 interview with Us Weekly, Taylor admitted that she wasn't currently talking to patients. She said:
"Right now, I'm dealing with a lot emotionally and logistically, with balancing a lot of opportunities coming up. So for me the timing isn't really great right now to be seeing clients, but it also is very tricky to navigate having a private practice and being someone who was just publicly out on television. You know, I've gotten a lot of requests for clients who want to start seeing me, but unfortunately I'm not able to do that currently."
That said, she said that she could imagine herself getting back into counseling, and her being on a television show doesn't make her a bad counselor.
"Going on reality TV is just another experience of life, and it's an opportunity to have a peek into a different world and to explore that and be curious about it, and I think that's a positive thing. I think also taking every opportunity and experience as an opportunity to learn is really important, and that's kind of what I did here. It was definitely an experience of pushing myself [to be vulnerable], and that's a problem that we all struggle with at some point or another in our lives, so if anything, I think this experience going forward would make me a stronger counselor."
Right now, Taylor's website, Talking With Taylor, seems to have some sort of subscription service and describes itself as "a space to participate in conversation for connection," so maybe that's how Taylor's career has manifested itself post-reality television fame. Whatever the case, Taylor is clearly trying to help people, and she should be commended for that.