The Best Singles Events To Attend This Summer If You're Looking For Love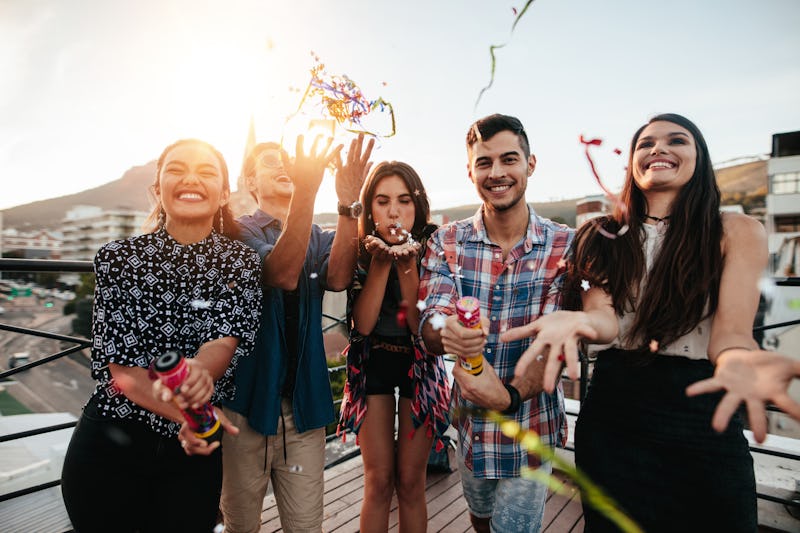 Jacob Lund/Fotolia
It's fun to have a significant other to lounge around with during summertime, but there's also something indescribably exciting about being single in the summer. Of course, there's never a bad time to be single — flying solo can actually make you healthier — but something about the warm, sticky summer air paired with the general lack of clothing makes everything feel sexier and more relaxed than other times of year. It's also a great time to put yourself out there romantically, whether that's by downloading a few too many new dating apps or checking out singles events to meet people IRL.
"Schedule social events that have to do with meeting singles so you practice in person interaction," Raeeka Yaghmai, Certified Dating and Relationship iCoach and Founder of Dating with Confidence, tells Bustle. "Meetup.com is a great place to start, as well as speed dating. Look for activities that you are interested in like hiking, dancing, wine tasting, meditating, etc. and then find a singles event around it in your area."
If you're single and interested in mingling, grab some friends and head to one of these seven singles events happening this summer. Best cases scenario: you meet someone awesome and hit it off. Worst case scenario: you get to dance and drink with your friends... and then go home to snuggle your pet as usual. Really, it's a win-win.