Here's How People Define Sex, Based On Their Sexual Orientation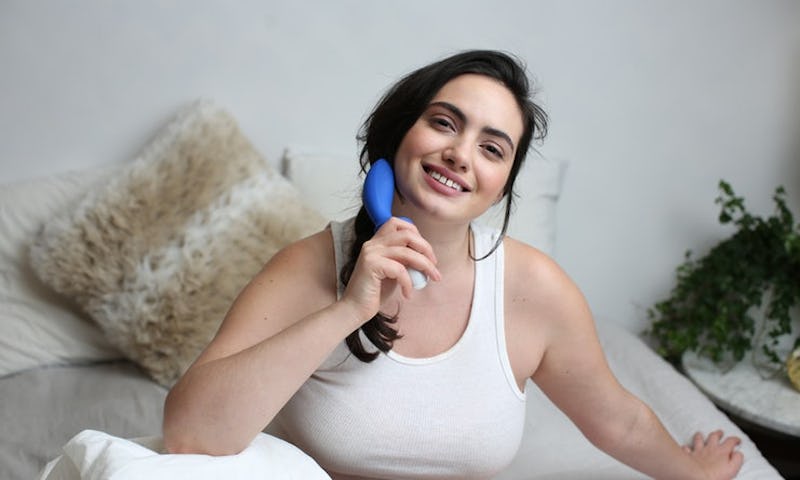 Ashley Batz/Bustle
So many of us have our own idea over what counts as sex. Some people think it's obvious that sex includes finger or mouth play, while for others, sex means solely penetration. And when people start saying "hookup", who even knows what they really mean. One girl I knew in high school insisted on using the term "score" for everything from making out to holding hands. It was a confusing time. But a new study published in The Journal of Sex Research is looking beyond traditional definitions of sex — which often are heteronormative — by talking to the LGBTQ community.
And it's so helpful, because far too many people define sex as just PIV. "I think many people equate intimacy with the in-and-out of sex," Amy Levine, sex coach and founder of Ignite Your Pleasure, tells Bustle. "It's often due to lack of relationship role models to teach them about true intimacy and lack of sex ed. Instead many people learn through trial and error and may not have a better understanding of what it takes to have better sex until the info pop-ups on the web or social media to educate them."
The study from the University of Utah looked at over 700 gay, lesbian, and bisexual participants over two years at a local Pride parade. In the first study, they looked at what people from different sexual orientations said counted as sex. In the second, they looked at whether that changed when talking about themselves or their partner.
And the results were really illuminating, showing that what we think counts as "sex" just isn't always clear. Here's what they found.