This 'BB19' Temptation Will Be One Unlucky Player's Downfall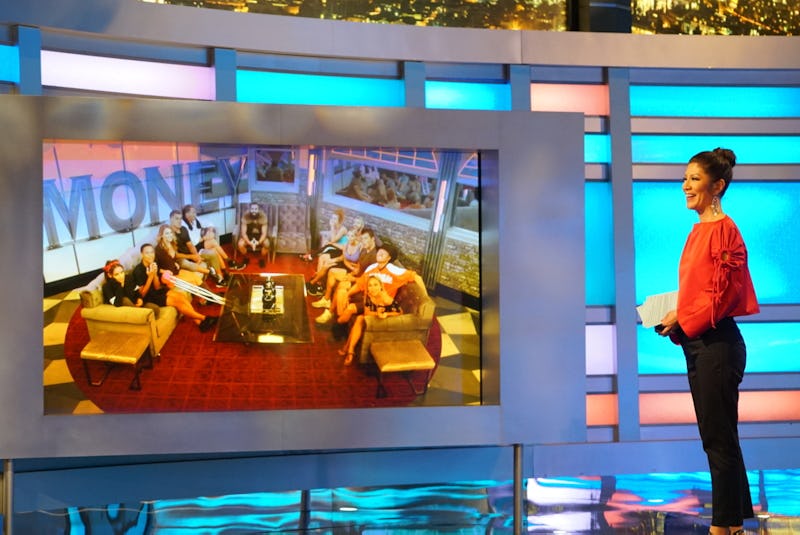 Bill Inoshita/CBS
Big Brother is almost of legal drinking age, and shows begin to feel a little stale if they go on for that long. Thus, the producers and probably even Julie Chen herself (I have to assume she has some input... maybe?) have made the stakes higher with all sorts of entrances and exits and hexes and hoaxes and hocus pocuses. The latest is sure to change up the game — what's the Temptation Competition on Big Brother 19?
Jessica has the Halting Hex, which means that she and Cody are safe for a while (that's what she said, at least, but you never know in this game), but Julie Chen added this special little big after Ramses got eliminated. Per Julie, before the next three weeks of nominations, the houseguests can be tempted to participated in the Temptation Competition. The twist here — and this is a first in Big Brother history — is that the houseguests don't have to compete. They can just sit on the sidelines and watch if they'd like. No big deal! If a houseguest participates and he/she wins, he/she is free of elimination for the week, safe to roam another seven days in the paradise of the Big Brother house. If he/she loses or finishes last, he/she is put up on the block as a third nominee and could very easily go home that week.
With great risk, of course, comes great reward, so for some overeager or overconfident houseguests (I'm looking at you Paul and Cody), it could be just their cup of tea. You win, you're safe, and that's that. But if you lose, you better be sure that you're not going to get voted out. If you lose the Temptation Challenge, you need to make sure you're the most popular of the three up for elimination, and as we know, there are no guarantees in the Big Brother house.