This 'Queer Eye' Hero Could Be On His Way To Hollywood After Meeting The Fab Five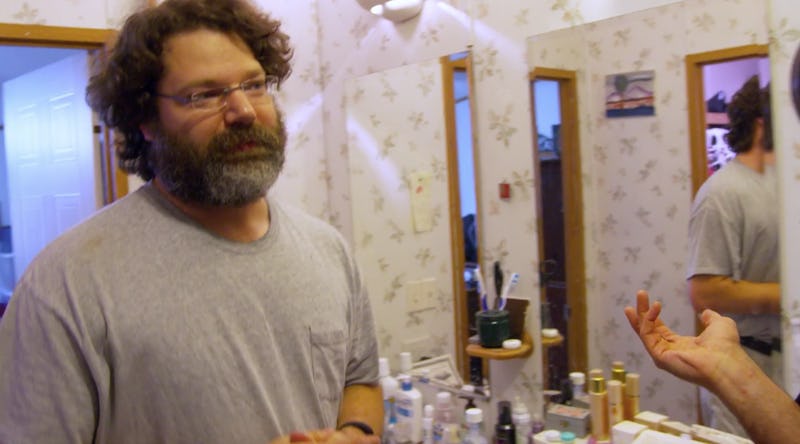 Netflix
Spoilers ahead for Queer Eye Season 2 Episode 2. The second episode of Queer Eye's Season 2 brought viewers one of the greatest love stories the series has seen so far. William and Shannan had been together for three years by the time the Fab Five showed up to give William the boost he needed, and their relationship is absolutely enchanting on the show. So where is William from Queer Eye now?
After some sleuthing, I was able to find William's Facebook page, and it seems like he's still doing great after his makeover. The hair, the beard, the glasses all still look fabulous, and his feed is filled with trailers and teasers for his episode of Queer Eye, hinting that he's excited for the world to see it. Shannan is tagged in plenty of his posts, so they seem to still be happy and in love. In fact, a look at what appears to be each of their Instagram feeds revealed that the pair of them are set to be married within a week after the Season 2 premiere!
William's feed also reveals he's been working on some more movie magic, as was shown as his passion during his episode. He appears to be wrapping up work on a screenplay in addition to doing some acting in short films.
There have been a few amazing love stories featured already on Queer Eye in its short run (Tom and Abby FOREVER), and now William and Shannan are incredibly worthy additions to those ranks. When Tan, Karamo, Jonathan, Bobby and Antoni first met the pair, it was obvious how infatuated with each other the two are.
They each broke down into tears at least once when simply talking about each other, there were lovely notes throughout the home that Shannan had written for William, and she had even penned a devastatingly cute little picture book about their relationship. It was clear from the get-go that they are both hopeless romantics, so it was pretty much all over when he decided to drop to one knee and pop the question. And the way he chose to do it, with the help of Karamo, was so perfect for the unique couple.
The pair shares such a love for movies that film was even incorporated into William's proposal. They booked a theater that was willing to air a movie that William himself made. And then William got into his fancy button up, packed a picnic lunch, and readied himself to do the damn thing. He excused himself to go grab a snack, changed into a sharp white tuxedo, and then a black and white movie started to play while Shannan sat at her table.
William stepped onto the screen, and a short film began playing of him trying to find the right word to mean more than "love." He strings together letters frantically to create a deeper phrase, and eventually he ends up with the word "Shannan." The real William then ran out in front of everyone, dropped to one knee, and asked his girlfriend in front of an entire cheering audience if she'd be his wife. If William is looking to break into the movie business, he's definitely got the sweeping dramatic gestures down perfectly.
William is a special hero for Queer Eye because of how ready and willing he already seemed. He didn't have some prejudice or block he needed to be freed of. He didn't have a secret he was keeping from anybody. He hadn't given up on anything. He simply needed a little kick in the ass to cook a little more and be a little more adventurous — as well as some help to ask Shannan the question he's always wanted to ask her. The entire episode, he was open to change, and wore his heart on his sleeve, and really, that's what the spirit of Queer Eye is all about.