The Perfect Time To Swipe Is Basically Right This Very Second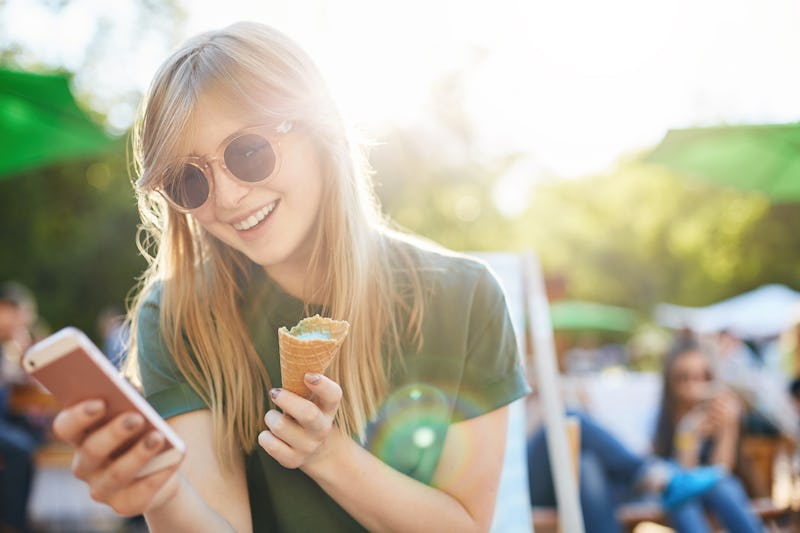 Fotolia
Thanks to all the flakes, ghosts, and general a-holes, dating apps have gotten a bit of bad rap — but despite the crappy behavior of some people, dating apps are still an excellent tool for meeting a potential partner. If you're single and looking for love, there's no shame in trying out online dating, especially since new data shows that late summer (aka right now!) is the best time of year for online dating.
AskMen paired up with online dating site Zoosk to figure out when online daters are most active in their search for love, and they found that apart from October (aka the start of cuffing season), July and August were the best months to be dating online. Maybe it's because we're all looking for someone to help us end the summer on a high note, or maybe it's simply because we're all hornier during the summer months. Either way, it's clear that summertime spells romance for a lot of online daters.
If you needed one final push to convince you to download (or redownload) some dating apps, here are six stats that prove late summer is the best time to get back in the saddle and give online dating another shot.