Here's Where Everyone's ~Doing It~ This Summer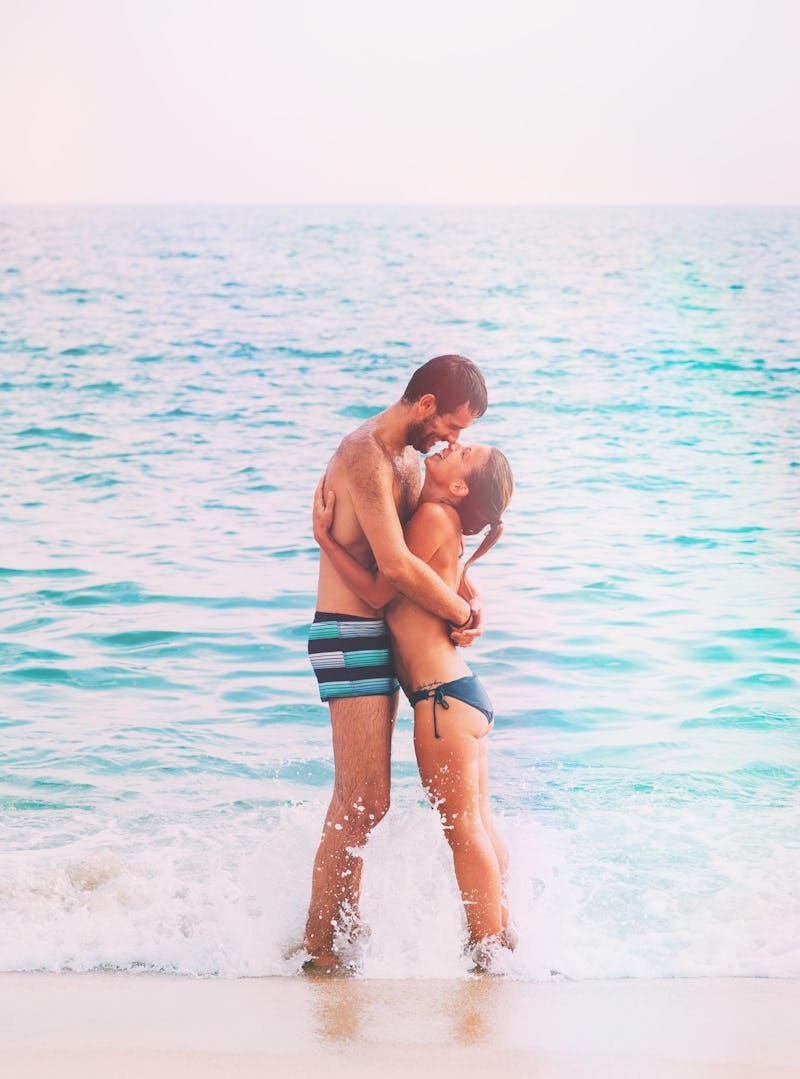 Fotolia
It's officially summer, and that can mean only one thing: 'tis the season for steamy summer sex! It's a no-brainer that hookups get hotter under the summer sun — even if you're *technically* stuck in the office, your brain is likely in vacation mode (and who can blame you?). But what exactly is it about summer that gets us all in the mood?
"Sex and the summer [go] hand in hand," Stef Safran, owner of Chicago-based matchmaking service Stef and the City, tells Bustle. "Whether you head out on a real vacation or just do a staycation this summer, when you feel relaxed [and] the sun is out, sex is easily something that is on everyone's agenda."
According to a new survey of 2,000 people by online sex toy retailer Lovehoney, July is *the* hottest month for sex: almost a quarter of couples surveyed said they enjoyed the most sex in July compared to any other month. The second most sex-filled month for couples was August — 22 percent of couples said they got it on most often in August — which is further proof that the summer months are the steamiest and sexiest. This trend could be explained by all the vacation sex couples are having: 62 percent of those surveyed said they have more sex on vacation than when they're at home, and more than a third of couples (67 percent) take a sex toy on vacation.
So that leaves just one important question: what are the best spots for summer sex? Here are the top 10 places people are getting it on this summer.