KKW Fragrance Is Coming To Ulta So You Can Finally Smell The Scents IRL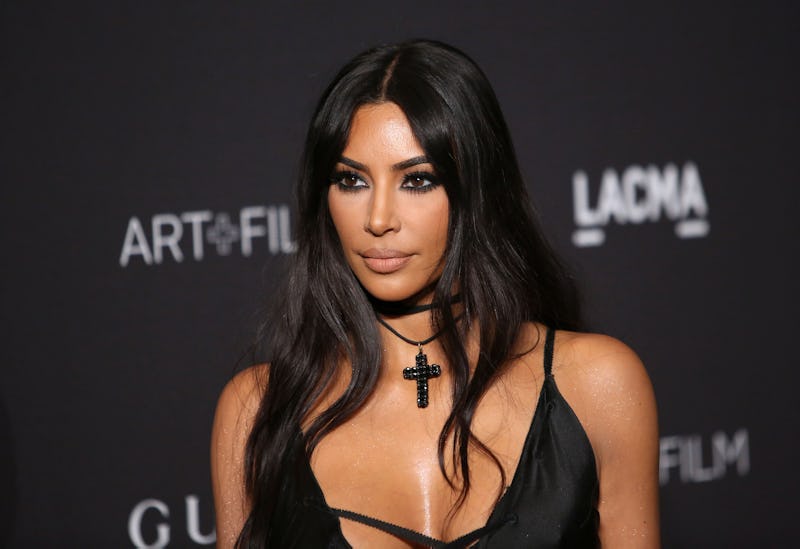 Jesse Grant/Getty Images Entertainment/Getty Images
Kim Kardashian has turned herself into something of a beauty mogul, where her eyeshadow palettes and contour kits put her on the map in the cosmetics world. Shortly after she expanded into perfumes, where her sweet-scented bottles gained a mass following seemingly overnight. And now they will be easier to buy, where KKW Fragrance is coming to Ulta Beauty this holiday season.
This is a big deal not only because it will be easier to buy one of Kardashian's beauty creations, but it will finally address one of the main complaints that KKW Fragrance fans have posed time and time again underneath Instagram comments and reviews: it's really difficult to buy perfume without smelling it.
Previously, all of the KKW Fragrance releases were available to purchase via their website, and while the notes and undertones were listed and dissected, it was still a little tricky to drop down $60 for a scent you have never actually sniffed. Especially considering how personal perfume is — just one wrong note and the whole thing turns lackluster. And while you still might wear it, it won't necessarily be your favorite bottle on your vanity table.
But by the perfume coming to Ulta stores you can now pop into the beauty retailer and smell all the different options, allowing you to weigh which of the scents are best suited for you.
Kardashian broke the news on her Twitter account, tweeting, "So excited! @KKWFRAGRANCE is coming to @ultabeauty this holiday season! My fragrances launch in all stores across the country on Sunday 11/25! #KKWFragranceUltaBeauty."
Unfortunately, the fragrances won't be on the shelves of Ulta before Black Friday, where the scents are joining the store on Nov. 25 and Black Friday falls on Nov. 23 this year.
As of right now, Kardashian has a couple of perfume collections that could be hitting the Ulta store nearest you. There is the KKW Crystal Gardenia collection, which is in the shape of a sleek crystal that lies on its side and has heavy floral notes. Then there was KKW Kimoji, followed up by KKW Body, which is in the iconic bottle that is shaped in the exact replica of Kardashian's body.
As expected, there was a slew of comments underneath the news reveal, where many were posting about how excited they were to shop the collection in person. But there were also a ton of comments about how fans were excited to finally smell the options in person before committing — or even for curiosity's sake.
Others chimed in on how they couldn't bring themselves to buy a scent without smelling it first, no matter how much hype was around it, so this new reveal was a godsend.
While others were already thinking ahead, asking if her makeup collections could be next.
Kardashian isn't the only member of her family who is heading to Ulta, where her younger sister and Lip Kit mogul, Kylie Jenner, is joining the Ulta selection come Nov. 17. Whether you want to get your holiday gift shopping underway or snag a bottle ]for yourself doesn't matter. What does is that you can finally see the scents in person, helping you take the tricky guesswork out of buying perfumes online.
Did you know that you can find Ulta coupons at the Bustle Coupons page? Bustle Coupons is a service provided by Groupon in collaboration with BDG Media, Inc. Each time you use a coupon or promo code from Bustle Coupons to make a purchase, Groupon and BDG Media, Inc. earn a small commission. This article was created independently from Bustle's sales department.