Margot Robbie & Tom Ackerley Have Such An Adorable Love Story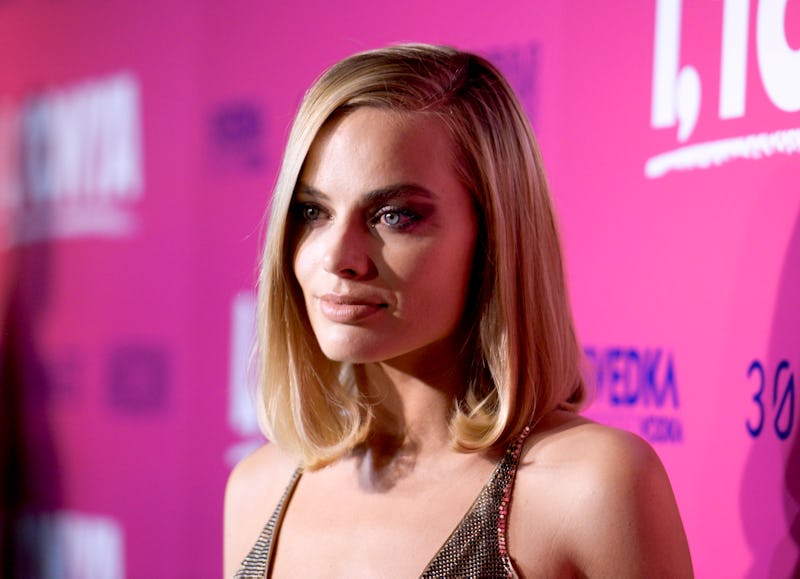 Vivien Killilea/Getty Images Entertainment/Getty Images
As I, Tonya rings in its first major awards show at the Golden Globes, questions have inevitably emerged about star Margot Robbie and her husband, Tom Ackerley, who also produced the film. For starters, fans might be surprised to know that they're even married, or wonder when Margot Robbie and Tom Ackerley started dating in the first place. Robbie has become a rising name in recent years, but she's still relatively new to the spotlight, so gleaning insight into her personal life takes a little bit of digging.
According to People, the couple met on the set of World War II drama Suite Francaise in 2013. Robbie played a supporting character named Celine, while Ackerley was an assistant director. They started out as friends — and for a time, roommates— but eventually, they confessed their feelings for one another, and things went from there. As Robbie, who called Ackerley "the best-looking guy in London," told Vogue last year:
"We were friends for so long. I was always in love with him, but I thought, 'Oh, he would never love me back. Don't make it weird, Margot. Don't be stupid and tell him that you like him. And then it happened, and I was like, 'Of course we're together. This makes so much sense, the way nothing has ever made sense before.'"
That was right around the time Robbie's first big film, The Wolf Of Wall Street, came out, but they managed to keep their relationship relatively under the radar. They didn't hide it by any means, but it wasn't the kind of paparazzi spectacle as, say, Justin Bieber and Selena Gomez or Brad Pitt and Angelina Jolie. As noted by People, they were spotted on "several PDA-packed dates" in June 2014, and on a romantic beach getaway in 2016, but they have rarely walked the red carpet or posed for photos together publicly.
Then, in December of 2016, reports emerged that the couple had secretly wed during a private ceremony in Australia's Byron Bay, just over an hour south from where Robbie grew up. Prior to the ceremony, they hadn't announced an engagement, but Robbie later confirmed the news via Instagram. She didn't caption the photo, but rather let it speak for itself. In it, she holds her hand to the camera, ring finger up with her wedding band, as she and Ackerley kiss in the background.
In September, Robbie told Extra that they actually skipped their honeymoon to film I, Tonya:
"There were times we were sitting in a car parked in Atlanta freezing cold being like, 'We should be on a beach right now. We should be on a honeymoon. What are we doing?!' Following our dream."
They did, however, eventually take one, and would have just celebrated their first wedding anniversary. Since then, the couple have remained quite private, but post about each other on social media a bit more frequently. Ackerley captioned a January snapshot, "She's all that," while Robbie shared a photo of them walking through the open desert in November. "DREAMLAND," she wrote simply, likely in reference to an indie film she's working on of the same name.
Behind the scenes, though, Robbie and Ackerley have been working together often. Along with two of their best friends, they own a production company called LuckyChap which, Robbie told Extra, had 30 films in development as of September. Among their upcoming titles are crime thriller Terminal and action adaptation Bad Monkeys, both of which Robbie will also star in.
For now, I, Tonya is up for three Golden Globes, including one under Best Actress for Robbie's performance, while she and Ackerley are still going strong.