Colton's 'Bachelor' Season Starts Filming Even Sooner Than You Thought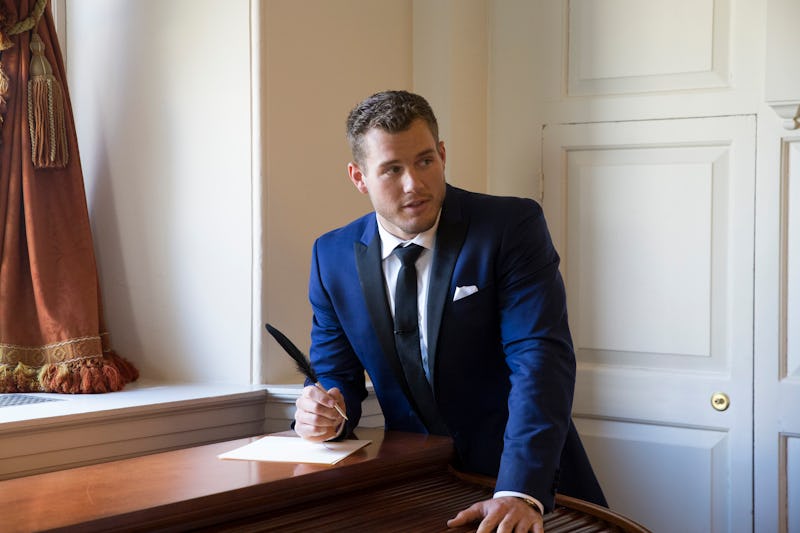 Paul Hebert/ABC
On Monday night, Colton Underwood had the most heartbreaking exit on Bachelor in Paradise, but now, it doesn't seem like he'll be sad for long. On Tuesday morning's edition of Good Morning America, it became official: Colton is our next Bachelor. The news has definitely thrown fans for a loop, but after everything we've seen him go through on The Bachelorette and BiP, there's no doubt it's going to be an interesting season. So when does Colton's Bachelor season start filming? As it turns out, it's a lot sooner than you might think.
As fans of the franchise already know, things move very quickly in Bachelor Nation, and this is no exception. Being that the season has to be completed and ready to air in January, filming has to start pretty soon — and that's exactly what's happening, according to Chris Harrison. In an interview with Entertainment Tonight at the end of August, Harrison confirmed that filming is starting in just a few weeks.
"It's only a matter of weeks because we go into production," Harrison said when he was asked when the next Bachelor would be announced.
Basically, this means that Colton better start packing, because his amazing journey — as so many former leads have called it — is about to begin.
Historically, The Bachelor has always started filming in the fall. As former contestant Leslie Hughes told The Daily Beast in 2013, filming typically takes place from September to November, wrapping up right around Thanksgiving. Of course, for Colton, that means falling in love and deciding who he wants to spend the rest of his life with pretty quickly, but maybe after his experiences on the other shows in the franchise, he's ready to make that call?
It certainly sounded that way when Colton sat down with Michael Strahan on GMA to discuss his new gig — and don't worry, Strahan definitely brought up Tia, who is obviously a huge part of his recent romantic past. Not only did Colton confirm that he and Tia are "finally on the same page" and are just good friends, but he also affirmed that this adventure is one that he's ready for.
"That's what I'm looking forward to the most — being engaged and then getting married shortly after that," Colton said.
Since that's the end goal of The Bachelor, it's a good thing that he seems prepared for that now. At least, he better be, because he's about to stand on that wet driveway at the Bachelor mansion and meet two dozen women who are all ready to get that sparkly Neil Lane ring and walk down the aisle with him. Being excited for engagement and marriage are pretty much both requirements for starring on this show.
Guess we'll be seeing a lot more of Colton when 2019 rolls around... and in a matter of a couple of months, he will (probably) be an engaged man. Love or hate the idea of him being the next Bachelor, you can't deny that having him at the helm is definitely going to make for a dramatic season.