Why 'Legion' Fans Could Be Waiting A VERY Long Time For Season 3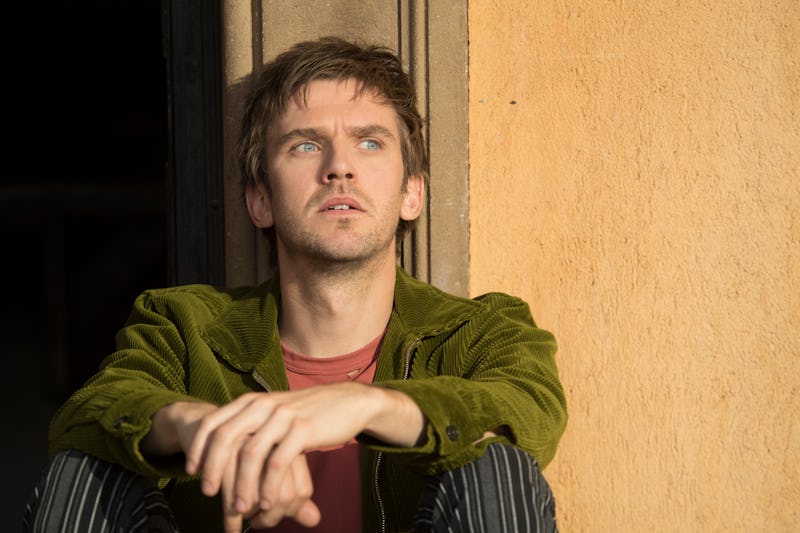 Suzanne Tenner/FX
There are a lot of questions heading into the June 12 Legion Season 2 finale: Will David defeat the Shadow King? Will Syd's apocalyptic version of the future come true? Will narrator Jon Hamm actually appear in the flesh? But perhaps most importantly… when is Legion Season 3? Knowing this show, the finale is likely to leave viewers with more mysteries than answers, and the next batch of episodes won't be able to get here fast enough for enthusiastically impatient fans.
First, the good news: at least there will be a Legion Season 3. That wasn't necessarily a given, thanks to the show's ratings, which declined from Season 1, according to Screen Rant. When it was announced at a surprisingly late date that Season 2 would be granted a bonus 11th episode, per Den Of Geek, some fans worried that this was a signal for impending cancellation — that FX was giving Noah Hawley an extra hour to wrap up his series before dropping the ax on it. Fortunately, that didn't come to pass, and the network officially announced Legion's renewal in a press release, well ahead of Season 2's penultimate episode.
Now, the bad news: the network hasn't announced a premiere date yet, and the previous premieres don't give fans much of a pattern to follow. Season 1 premiered in February of 2017, and Season 2 started its run in April of this year. Season 3 could arrive in April again next year; or it could take another 14 months, bowing in June of 2019; or it could take even longer, and arrive whenever showrunner Noah Hawley is good and ready.
That's because Hawley is a busy man these days; Legion is far from his only commitment. Obviously, he also has Fargo for the same network, the anthology series that has already aired three acclaimed installments and singlehandedly earned FX 42 Emmy nominations. A fourth iteration of that blackly comedic crime series is expected sometime in 2020, per Entertainment Weekly.
Back in 2015, Variety reported that Hawley inked a production deal with FX that ties him to the network for the foreseeable future. In addition to Fargo and Legion, he is also helping to develop three new series: Cat's Cradle, based on Kurt Vonnegut's classic 1963 novel satirizing the arms race; Hellhound On His Trail, based on a 2010 non-fiction book about the manhunt for Martin Luther King, Jr.'s murderer; and The Hot Rock, based on the 1972 crime caper of the same name starring Robert Redford.
And that's just his television projects. Hawley also has his fingers in a lot of pies over in the feature film world. Variety reported that he will be making his directorial debut with Pale Blue Dot, an upcoming drama starring Natalie Portman as an astronaut who returns home after a long mission, alongside Jon Hamm, Ellen Burstyn, Deadpool 2's Zazie Beetz, and Legion's own Dan Stevens. He's also expected to direct the upcoming sci-fi movie Man Alive, per Deadline. He'll be extending his tenure in the Marvel comics universe with a standalone Doctor Doom movie that he'll write and direct, which Hawley envisions as a "political thriller," according to his comments to The Observer. And the rights to his novel Before The Fall have been acquired by Sony, per Deadline, with Hawley himself expected to adapt for the big screen.
Speaking of Before The Fall… oh yeah, Hawley is also a best-selling author! That 2016 work about a fatal plane crash and the complex events leading up to it is just one of five books he's published over the years. Presumably he'd like to write another one of those sometime when he's not busy elsewhere. (When does this man find time to breathe?)
So when will Legion Season 3 premiere? Your guess is as good as mine. Fortunately, there's a lot of story left to tell. The show is 18 "chapters" into its story, and viewers only just got their first glimpse of the iconic spiky-haired David from the comics and only just heard the first utterance of the word "Legion." It's obvious that there is plenty more of David Haller's journey that Hawley is eager to explore. It's only a matter of waiting until it gets here.