'Love Island' Fans Are Wondering When Series 5 Starts, So Here's Some Good News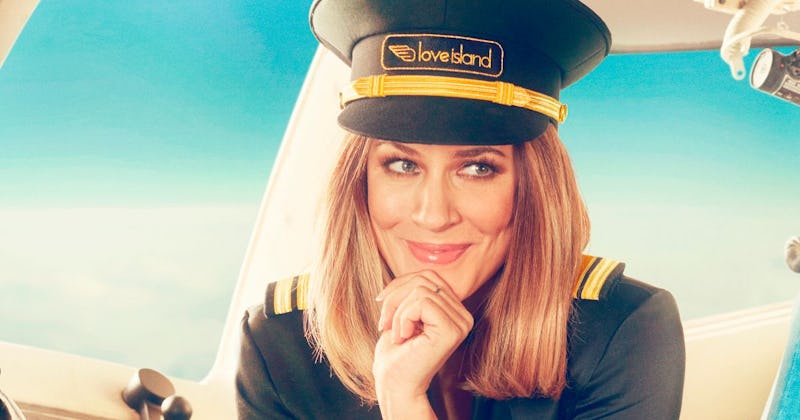 ITV
I guess that's it then. England didn't win the World Cup, the heatwave didn't last for ever, and Love Island is over. So what does the nation have to look forward to now that its yearly dose of mugging off, cracking on, and coupling up has finished? Well, there's always Celebrity Big Brother, or ITV's similar but different Survival of the Fittest, or you could kick off your countdown to Love Island Season 5... I for one am opting for the latter. But when does Love Island come back?
I know, I know. The villa doors have barely closed, the Islanders' fake babies have barely been put back in their boxes, and the dust has barely settled on the sun loungers, but I'm already excited for next year. No other show captures the British public's attention, sparks social media storms, and hits the headlines quite like Love Island. And short of a winter edition, which unfortunately still looks unlikely (producers, give the people what they want, already), I'm sorry to report that us loyal fans have a little wait on our hands before Love Island 2019 arrives on screens.
As dedicated viewers are probably already aware, Love Island is fundamentally a summer show. This means that we can probably expect it to return to schedules around late May or early June in 2019, if previous series are anything to go by. A more precise date won't be confirmed until a few weeks before the show airs.
However, there is some good news; Love Island 2019 is definitely happening and you could be part of it. Yes, really. In fact, producers are already working on Series 5 and applications are open. So if you would like to be part of the "Do Bit Society" next year or fancy spending several weeks in a sunshine-drenched luxury villa for free, then fill in an application form and see what happens. Although be warned, it is harder to bag a spot on the show than it is to get into Cambridge, as reported by Harpers Bazaar.
It's worth keeping in mind though that each year's series has been longer than the last, with 2018's running for a whopping eight weeks in total. Why is this information important? Well, because it means that the show could be in for an even longer run next time. Nine weeks? Goodbye social life.
On another bright note, rumour has it that ITV may be planning to launch a Love Island LGBT series next summer. The show's executive producer Richard Cowles told Digital Spy that they would definitely consider the idea. He said: "We've had bisexual people on the show — for a dating show, you need everyone to fancy everyone, so if you have gay and heterosexual in the same place, they're not going to fancy each other. [So] we'd have to [have a] dedicated show [for that]… Absolutely we'd consider two series a year."
This means Love Island fans could be watching for four months straight in 2019. I reckon I could make space in my schedule.
And if that weren't enough, the show apparently isn't going anywhere anytime soon, as ITV bosses are keen to keep it going for at least five more years, as reported by the Independent. Managing Director Angela Jain said: "It is a show that will evolve and live and breathe. My hope is that it is going to be on telly for the next five years. So who knows where it will go."
Wow. Five more series? Sign me up.