Fans Are Hoping For A Winter Version Of 'Love Island' & The Title Is GENIUS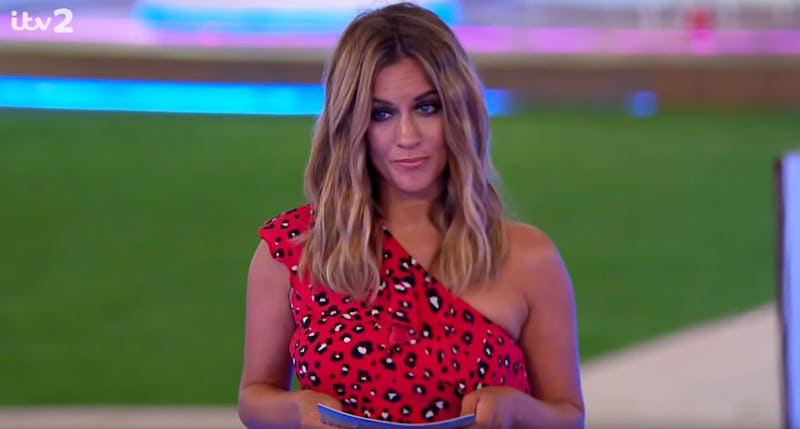 ITV
I think summer might be ending. Sure there's talk of the heatwave making a return, but let's be real — once Love Island ends and the rain begins, the cold sets in. And as fed up as I became with the heat, I'm genuinely going to miss the sound of Iain Stirling's "toniggght," the inevitable drama, and the adorableness of Dani and Jack. All this sorrow got me thinking... will there be a winter Love Island?
I know that Survival of the Fittest was seen by some as ITV's answer to a winter Love Island, but let's be real — it just wasn't the same without Iain and Caroline Flack. So hear me out — I know that one of the best aspects of Love Island is vicariously escaping the often miserable weather of the UK, but what about sharing that warm, cosy feeling of those dark winter nights? Imagine yourself sat swaddled in a thick, fluffy blanket, the smell of cinnamon in the air, sipping on a hot chocolate — I'm making myself swoon just describing it.
Now imagine that same scene, but with the addition of 10 singletons looking for love in a chalet in the Alps. It's a pretty simple thing to pull of, really. Forget about that Majorcan heat, flip the temperature to the minuses, adapt the conventions and voila — you have Love Chalet. Full disclosure, I didn't come up with that amazing title. You can thank the wishful Love Island fans on Twitter, who are just as into this idea as I am:
This isn't even a new revelation. Last year, ex-Love Islander Chloe Crowhurst hinted that the show would return for a winter series during an Essex quiz night at restaurant La Sala with Nathan Massey and Scott Thomas, according to The Sun. Speaking about her time on This Morning, Chloe hinted that "there might be something with [her] coming back as their reporter for Winter Love Island."
She commented further, joking that she could even replace Caroline Flack as presenter: "I'd love to be a presenter on Winter Love Island series as well — which might work out... Let's see."
Fans were also quick to take to Twitter and ponder the same premise:
Dreams of this premise were ultimately crushed, as Digital Spy reported at the time that a "representative of ITV told [them] that there are 'no plans' for any such show." Second times a charm, so I reached out to ITV and asked that same question. A representative told me that there are "no plans for a winter Love Island," sadly — but that's not going to stop my wishful thinking.
There's certainly no reason for there not to be a Love Chalet after the success of Love Island 2018. The launch of the fifth series last month "was the highest rating programme at 9 p.m. across all channels," according to website Tellymix, "winning the slot with 2.9 million viewers and 16.4 percent share, peaking with 3.4 million viewers."
So get #LoveChalet trending across social media, because ITV needs to get on this ASAP.