How 'Mr. Mercedes' Could Continue Past The End Of Stephen King's Book Series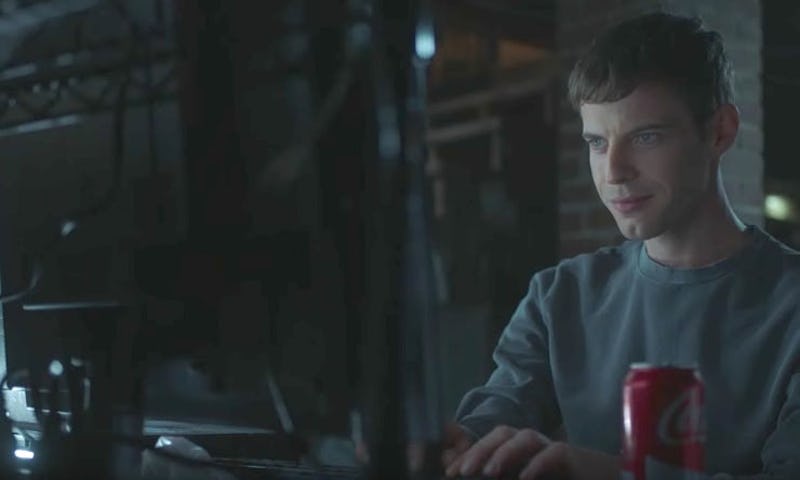 For fans of horror maestro Stephen King, this has been a banner year for adaptations of his work, both on the big screen (everyone's still freaked out by It) and on the small one. According to The Hollywood Reporter, Audience Network has renewed Mr. Mercedes for Season 2. That has to be exciting news for fans of the dark series, which ends its first run of episodes on Oct. 11. But when will Mr. Mercedes Season 2 premiere?
UPDATE: Mr. Mercedes Season 2 premieres on Aug. 22, according to the network.
EARLIER: The return date is still unscheduled. But according to the same THR piece, 10 new episodes will begin airing late next year. Production will start in February 2018.
Audience has had some scripted show successes, like Kingdom, but it is still a new network. So it's reasonable to assume that they must want to bring back Mr. Mercedes as soon as they can. But writing, producing, filming, and delivering a tautly paced thriller takes time, so it will probably be at least a year until Mr. Mercedes is back on the screen. And that's not necessarily bad news — the series fits perfectly as a part of the fall TV season. And if for some reason, Season 2 gets pushed to late November or December, it could become the perfect holiday season horror sensation. People love discussing and dissecting mystery procedurals (even one like Mr. Mercedes, where the murderer is an established character) all year long, but there's something particularly enjoyable about sitting down for one when the air is crisp and it's getting dark early.
But whenever Mr. Mercedes returns, the series is in the capable hands of showrunner David E. Kelley, who's shepherded several amazing series to the screen, including 2016's reigning Emmy winner for best miniseries, Big Little Lies. (Which has also been the subject of sequel rumors for the past few months.) But while that series had a conclusive ending and is based on a self-contained novel, Mr. Mercedes is just the beginning of a series of books about retired detective Bill Hodges, and Kelley intends to continue adapting King's work as the show continues.
In August, before the renewal announcement, Kelley told THR that he already had the plan to base Mr. Mercedes Season 2 on the book Finders Keepers, the next entry in the Mr. Mercedes trilogy. "The master plan, which of course is always subject to change, is each book would represent a whole season... Then we'll turn to season two and the second book," Kelley said. But that forethought may not affect the speed with which the show returns.
"We haven't congregated as a writing group yet and begun to kick around stories for year two," Kelley said in the same THR interview. "But the concept, in success, is we would do each book as an entire season of 10 episodes." Beyond Season 2, it seems that Kelley is hoping to adapt the third and final book in King's series, End of Watch, for a third season.
But he told THR that he's not going to definitively decide if the end of the source material will be the end of the procedural series. "In success it could go on beyond [Season 3,]" Kelley said. "That's everybody's plan, isn't it? You keep going and going and you keep finding more new stories. But going into this, the idea is that we have three books and in success it would make for three seasons and then, who knows? Maybe longer if we're having fun."
So while you may need to wait a year or more before Mr. Mercedes returns, you may wind up with even more of Bill Hodges and Brady Hartsfield's game of cat-and-mouse than you'd previously hoped.