Why 'Mr. Mercedes' Is One Of Stephen King's Favorite Adaptations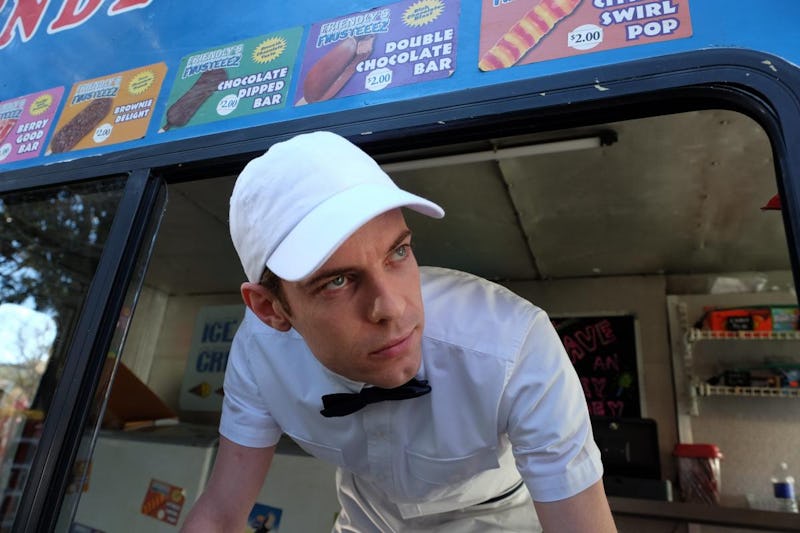 Audience
Out of Stephen King's impressive oeuvre of fiction, there have been dozens of novels and short stories adapted for film and television, from The Shawshank Redemption and Carrie to Dreamcatcher and The Lawnmower Man — that is to say, from the best of the best to... well, less than the best. There is a virtual deluge of King projects in the world right now, from The Dark Tower, in theaters now, IT, which will be terrifying audiences in a few weeks, The Mist on Spike, and now, Mr. Mercedes, premiering on Aug. 9 and adapting King's 2014 novel of the same name. The author can be exacting about how his projects are adapted, so fans aren't the only ones watching carefully to glean how accurate Mr. Mercedes is to the novel.
Even when a King adaptation is beloved by audiences, like The Shining, sometimes it doesn't pass muster with the novelist, who told Rolling Stone he's always considered Stanley Kubrick's adaptation to be too loose with his material. But King told Variety that Mr. Mercedes is one of his most faithfully adapted works ever — even though there are a few differences between the book and the television show.
"It isn't a one-to-one translation, it's pretty close," King said in the Variety piece, "but everything that they did really added to it." King also explained what makes an adaptation fitting in his eyes. "I think it's good when they stick as close to the story as they can," he said, "because that's what they bought. You don't want to think they just bought the launching pad, but they bought the rocket, too."
In the original story, former detective Bill Hodges receives a letter from a man who claims he murdered a group of innocent people with a Mercedes-Benz. Compelled to investigate, Hodges uses the "Mr. Mercedes" letter and what he remembers from the case before he retired to uncover the truth. When he wrote the book, King says that he imagined Hodges to look similar to actor Brendan Gleeson, who wound up in the role. "He looks exactly the way I had imagined Hodges would look," King said to Variety.
The author also seems pleased about the other casting choices in the series as well. He specifically points out Holland Taylor, who plays Hodges' neighbor, an original character. "When they sent me the first script, I said, 'Hmm, she's not in the book but she's so smart and straight ahead and what she says is outrageous… yeah, that could be a Stephen King character.' I loved it," King told Variety. Sadly, in the role of Mr. Mercedes — who is actually a disturbed young man named Brady Hartsfield — original actor Anton Yelchin was replaced by Harry Treadaway after his tragic death in 2016.
Overall, the Mr. Mercedes television show is staying faithful to the book, but the writers did make one big change aside from adding new characters. According to Slashfilm, director Jack Bender changed Mr. Mercedes' plan. Originally, Brady targeted a job fair, but Bender said, "We decided early on that we thought there was a better way to make it a potentially catastrophic event at the climax." In the show, it's a boy band concert, a decision Bender said was made before the deadly bombing at an Ariana Grande concert in Manchester, England earlier this summer.
But even though the circumstances of that attack are changing, the core of the horror is the same. "I think Stephen King taps into the zeitgeist of what scares us so amazingly well," Treadaway said to The Hollywood Reporter. He added that King's writing "made [Mr. Mercedes] seem truthful and real," even though he's playing a much larger than life villain.
This adaptation of Mr. Mercedes is successfully walking a difficult line between showing enough fidelity to the source to please Stephen King, and making the necessary changes to set up a series.